Each week we in East Lothian Libraries are going to bring you five books, five ideas or five web pages. Five of anything really!
If you have any ideas you would like us to include then please get in touch by emailing aslibraries@eastlothian.gov.uk
There are times when even the most dedicated reader can't be bothered with a book (yes, really). There are times when it feels like too much of an effort to absorb anything and you end up laying on the sofa getting frustrated scrolling through your smart TV apps and – hey presto – half a Sunday afternoon has gone by!
In these moments we recommend a really great coffee table book! A coffee table book is refreshing downtime out of your day – a breath of fresh air, blow the cobwebs away kind of book. A coffee table book is for when you want to flick through some pages, browse and admire the pictures and just escape for a while.

The Home Edit Life
This book accompanies the trending Netflix show on how to organise your house, your work and everything in between. It is a sumptuous book with beautiful pictures that make us want to reorganise the library shelves in rainbow colour order.
A home book you can immerse yourself in without pressure. Learning how to organise your sequins in your closet alongside your vintage Chanel – whilst also planning summer outfits for next year in the Hamptons (I saw all that in one Netflix episode and nearly spilt my coffee). It is perfect escapism.
You may get a few tips for the home but remember this is mostly about no pressure browsing through the pages. Available to borrow from East Lothian libraries.
What's not to love about seasonal baking books?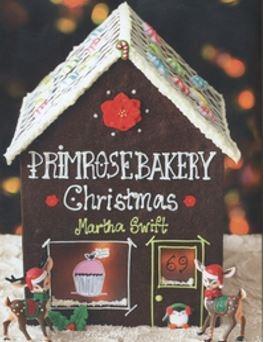 The Primrose Bakery at Christmas is one of our favourites.
Get a warm hug-in-a-mug hot chocolate, a cosy blanket, pop on a guilty secret made for TV Christmas movie and flick through the pages of this baking treasure trove and dream about all the things you're going to bake for the big day.
It doesn't matter if you make them or not but if you do, be sure to send the Library team some pictures of your bakes and tag us on social media.
PressReader app
Okay, so this one is a bit of a cheat but we couldn't leave it out, as there is just so much on it.
First of all this is chill time so keep the huge range of newspapers for another time.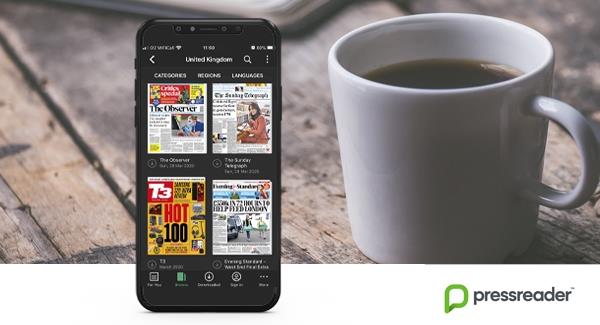 Coffee table books (even if they are digital ones) are all about taking a break and PressReader gives plenty of chances for that.
You don't have to be into upcycling, knitting, sewing or DIY to enjoy a good home styling book.

All the information you need to download PressReader for free is here
Again it's about total escapism and what could be more escapist than learning how to arrange peonies in a 1970s style milk bottle to sit on a white painted car tyre fashioned into a coffee table…or something like that.
Enjoy a range of home styling books from the library, reserve online or book an appointment at your local library to browse.
Poetry
Hear me out. I used to have a poetry face. I would turn my head to the side, pull a half smile and say through gritted teeth, "Oh that was nice."
But then I went to hear some spoken word poetry by the incredible Liz Lochhead.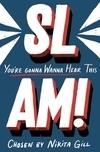 I was mesmerised and so I'm putting poetry on the coffee table.
Poetry is so good for dipping in and out of, read one poem or read twenty and quite literally be transported somewhere amazing.
We hope you've enjoyed this first instalment.
Look out for more very soon!