P1/2 children & parents 
& children& parents of all other classes
Will you accept the challenge?
I'm sure you're all warm and cosy in your nice warm houses during this blast of freeeeezzzzing weather!
What if you had to build a house out of snow!!
Did you know that the Inuit, also known as the Eskimos, are said to have invented the igloo. The Inuit used igloos as hunting and fishing camps for their people travelling far from home on expeditions. Igloos were easy to build and did not require a lot of energy or time
( I think my own boys may disagree with the last part of this statement as they have used lots of energy and time building their own igloo with their mum(and dog) and they still have lots to do!!!)
Teamwork & Perseverance √
Not sure he's been much help!
Will you accept the challenge? 
Can you build an igloo? (a smallish one!)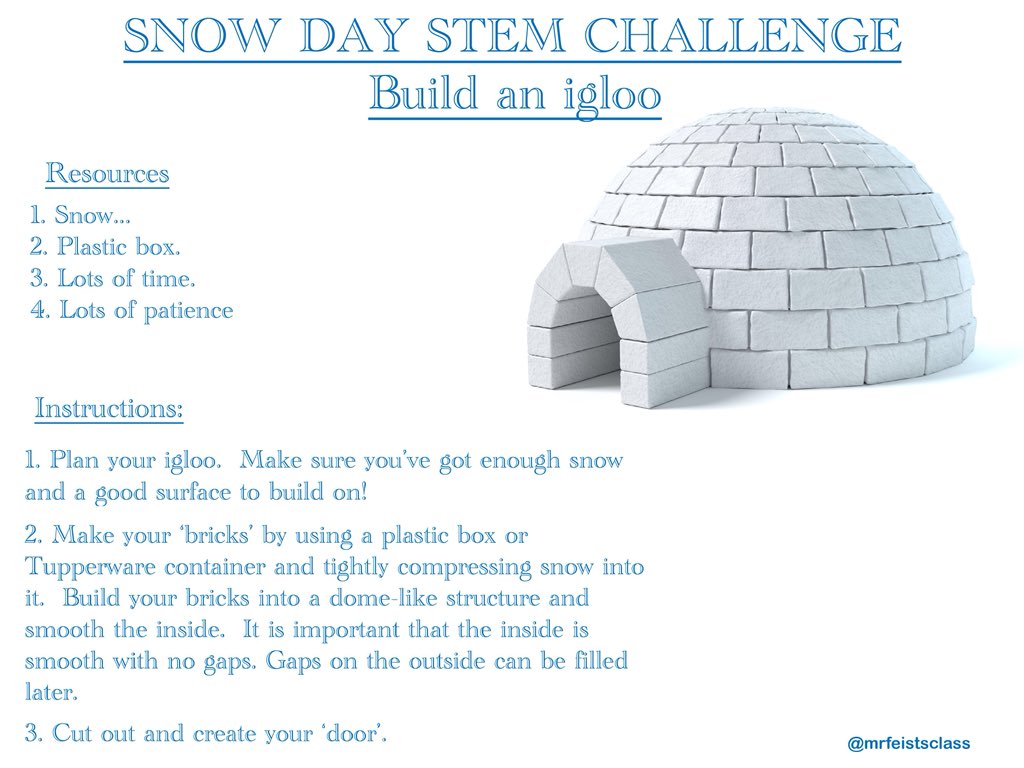 Remember to take some photos
Enjoy the snow but remember to stay safe, stay warm,  listen to your parents and be sensible.
This challenge should be one of teamwork with an adult and the igloo should be Smallish (lots of snow can be heavy!!)
Have fun
Take care
Be sensible
BE SAFE