During one of our meetings today we explored our aspirations for education in East Lothian.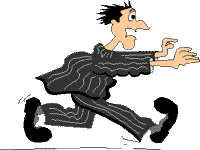 The challenge was – if there were three things we would like to be excellent at in education in East lothian what would they be?
The answer? learning and teaching; self-evaluation; and leadership.  Arguably, if we got these three things operating at an excellent level then everything else would fall into place.
However, it was pointed out to me that such aspirations might actually scare people – "Are you saying that 'very good' isn't good enough?"  I don't think I was but what we're keen to do is to lift the lid off our aspirations and really extend our current practice.  Hopefully it won't be too scary along the way.