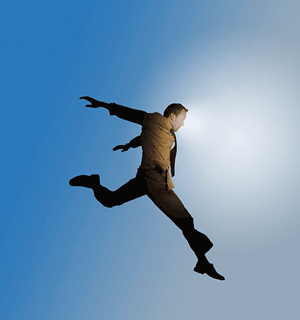 I'll be e-mailing all teachers in East Lothian in the next couple of days to relaunch our Voluntary Teacher Exchange programme. We hope to open this out to other members of staff at a later date.  I'd welcome any comments or queries regarding any of the following:
VOLUNTARY TEACHER EXCHANGE PROGRAMME
Background
The Voluntary Teacher Exchange Programme evolved from a series of interviews with key members of East Lothian education service undertaken as part of the Exc-el programme.
Purpose
The programme has the potential to:
1. Enable teachers to broaden their experience without making a permanent move to another school.
2. Spread good practice within East Lothian
3. Enhance/continue to improve the quality of teaching in schools in East Lothian.
4. Offer individually tailored packages of CPD to teachers.
5. Help teachers to investigate and experience areas of the profession which they might wish to develop, e.g. a support for learning teacher exchanging with a classroom teacher or a primary/secondary teacher exchanging workplaces.
6. Help teachers to develop their skills and reflect on their own teaching and learning.
7. Enable teachers who have maybe only worked in one school for a number of years to experience a different context.
8. It has the potential to refresh and invigorate participants.
Teacher Exchange – The Mechanics
1. All members of teaching staff (regardless of position) in East Lothian are eligible to apply for the Voluntary Teacher Exchange Programme. We may extend this opportunity to other members of staff at a later date.
2. Exchanges can extend from a single day to an academic year and can include exchanges between sectors, e.g. primary and secondary staff
3. Interested members of staff should receive the permission of their Headteacher prior to applying.
4. Applicants should complete and return the attached application form (in final version) to the department.
5. Where a Headteacher wishes to apply for an exchange they should contact the Head of Education directly.
6. The department will attempt to match up suitable exchange partners. 
7. If a teacher has a preferred echange partner they should indicate this on the application form. 
8. Where all parties, i.e. , teachers, headteachers and head of education, agree an exchange a series of pre-meetings and preparation briefings will take place.
9. The exchange will commence at the time agreed. Exchanges may be terminated by any of the parties (exchange partners or Headteachers) at any of the previously agreed review intervals, e.g. a three-month exchange might have review intervals on a fortnightly basis.
10. No travelling expenses or cover costs will be provided.
11. Exchange partners will continue on their existing pay and conditions of service.
12. A strict confidentiality clause will be inserted in the exchange agreement to protect exchange partners, colleagues, pupils and participating schools.
13. All exchange participants must submit a comprehensive report to the Head of Education at the end of their exchange to enable the programme to be developed and improved.