School February Break
The school will be closed for February holiday from today 11th February till Tuesday 22nd February. The 21st February is an In-service day for all teaching staff in East Lothian.
Dunbar PS Bikeability Volunteers required for 22nd, 23rd and 24th February
We are happy to announce that we can have parent helpers with our Billability Training for P7. The classes are going out with 3 trainers from Cycling Scotland but we need to have 3 other helpers to assist whilst the children are out on the road. Teachers will also be present. If you can help it would be very much appreciated. email me anytime during the holidays at: amacrury@dunbarprimary.elcschool.org.uk  and I will get back to you. Call  01368860997 on 21st February if you can do any other days, half days or all days. A group call has also gone out today for this.
Breaktime: 10.45-11am / Lunchtime: 12.45-1.30pm
Date
Class
School staff /community partners: 

min 6 

Support Cycling Scotland
Support OL
Overview of session

Tuesday 22 Feb 2022

P7a 0900-1035

P7b 0900-1035

P7c 1105-1235

P7d 1105-1235

P7e 1330-1500

IM

AB

SM

BHJ

Bike skills review and Level 2 Intro road session

Wed 23 Feb 2022

P7a 0900-1035

P7b 0900-1035

P7c 1105-1235

P7d 1105-1235

P7e 1330-1500

IM

AB

SM

BHJ

Observation, U turns, where to ride on road

Negotiate different road layouts

Thurs 24 Feb 2022

P7a 0900-1035

P7b 0900-1035

P7c 1105-1235

P7d 1105-1235

P7e 1330-1500

IM

AB

SM

BHJ

Priorities and communication on roads

Journeying
P7a 30 / P7b 32 / P7c 32 / P7d 30 / P7e 28
Pavement widening works planned for Countess Road, Dunbar
Works to permanently widen the pavement to the west of the pedestrian crossing on Countess Road, Dunbar will be carried out in the week beginning 14 February during the school holidays, weather permitting.
Cllr John McMillan, Economic Development and Transportation spokesperson said: "The Spaces for People programme in 2020 funded temporary measures to create additional room for social distancing in our towns. As the pandemic recedes, we are learning from our experiences of how public spaces were used over the last few years and we are considering which of these provided sufficient benefit to make permanent.
"One such scheme was the widening of footways along Countess Road in Dunbar to make space for children going to school. The online consultation in November last year found that 81% of respondents were in favour of keeping or enhancing the section the west of the crossing and 80% supported keeping or extending the one to the east. However it is recognised that the bolt-down bollards currently in place on the eastern side have caused some difficulties for firefighters accessing the station and these will be removed until an appropriate permanent scheme can be designed.
POLICE SURVEY
This is a request from the Police Scotland Community Planning Officer for East Lothian.
Below is a link for the Your Police survey which runs until the 31 March 2022.
Please feel free to complete, and share far and wide amongst contacts, particularly young people and harder to reach communities.
There is also an option for an easy to read version, and BSL, and an email option to complete over the phone. We rely on the public's input to help shape our policing priorities in each area, and it is so important for everybody to have their say.
Signalalong Workshops for parents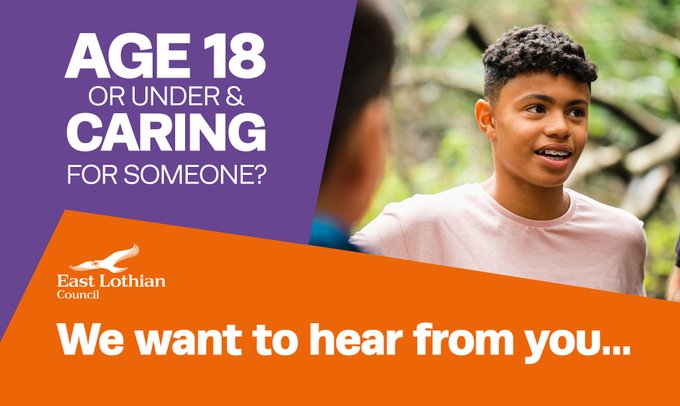 Due to the very high level of trespassing on the tracks by young people in your local area, Network Rail in partnership with Learn Live are working to help raise awareness to students across the UK educating them about the dangers of the train tracks through interactive digital delivery.
Watch the free safety videos by just entering the email railsafety@learnliveuk.com into the I am registered field when you first watch the videos.
Please note these are the recommended age ranges, we would always advise you to view the clips first to gauge suitability
Please click on the link below to view the relevant safety video:
Primary school version: Age 7- 11 (with subtitles)
https://learnliveuk.com/network-rail-primary-school-safety-talk/
 FUNDING AWARDS AVAILABLE FOR VISUAL ARTISTS AND CRAFT MAKERS
The Visual Artists and Craft Makers Awards scheme (VACMA) is managed by East Lothian Council Arts Service in partnership with Creative Scotland, providing funding for artists and craft makers living or working in East Lothian. The next deadline for applications is Tuesday 1 March 2022, 5pm.
Emerging artists and new graduates can apply for £500, with £750 bursaries available for more established practitioners.
Applicants are asked to detail their creative practice, what the bursary will enable them to do and how this will help support their skills and development.
The application form and guidelines can be found on the Arts Service pages of East Lothian Council's website, here https://bit.ly/2K51olF
The VACMA funding is available to artists and makers to support their practice.  For further information about the application process, please email artsservice@eastlothian.gov.uk .
SCOTLAND CYCLE REPAIR SCHEME
SPEECH AND LANGUAGE THERAPY DROP IN FEB-APR 2022
Please see link to the speech and language therapy drop in dates for pre-schoolers.