Dear Parents Carers
School Fair-Thank You
On behalf of the school I would like to thank the Parent Council and members of DPS community for what was an outstanding School Fair. The Number of parents, grandparents, members of the community coming through the gates last Saturday was truly a milestone from where we were the past two years.  The amount of baking and the quality was incredible. Well done everyone.
I heard the burgers were great but the coffee was better!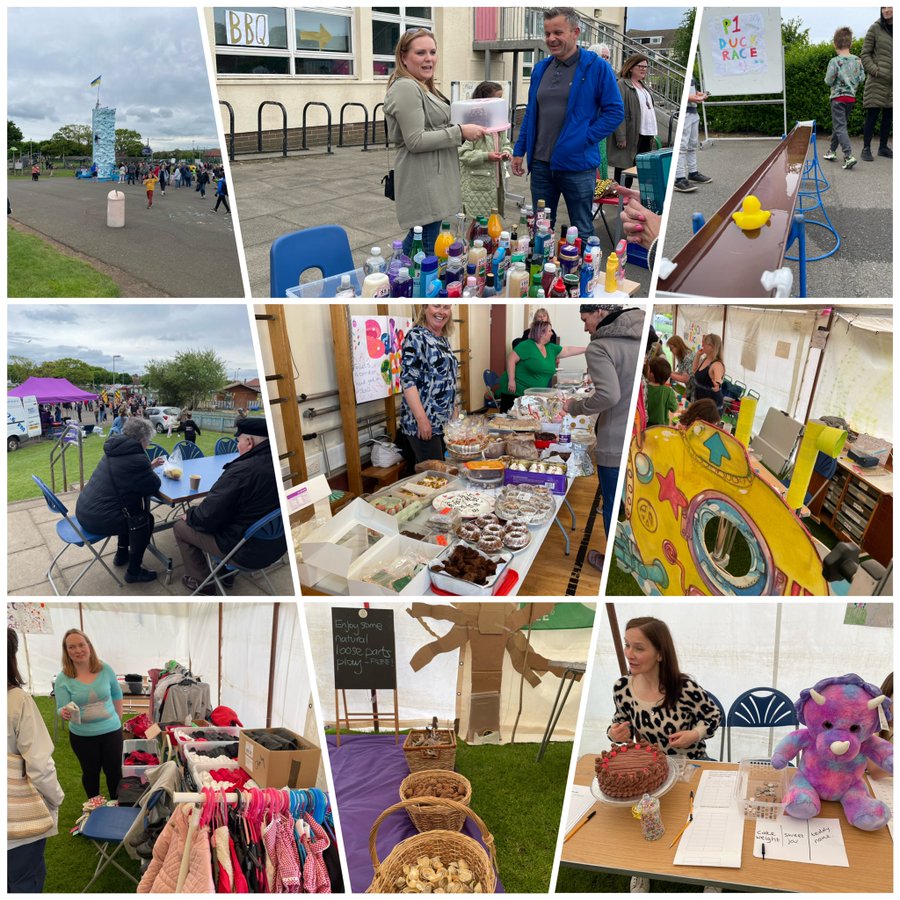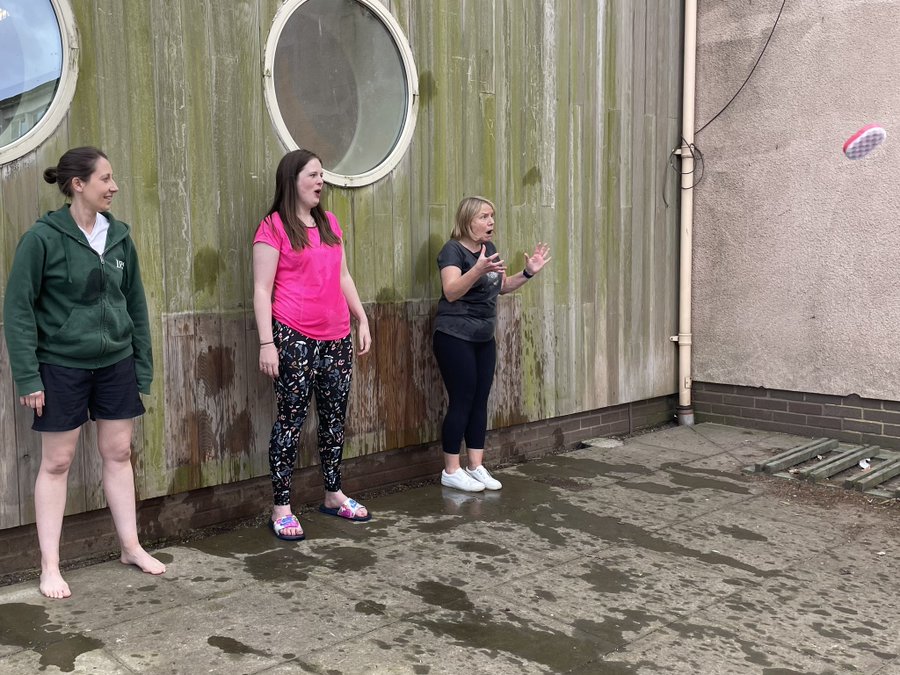 Mrs Hay, Miss Thompson and Mrs Gillanders getting soaked.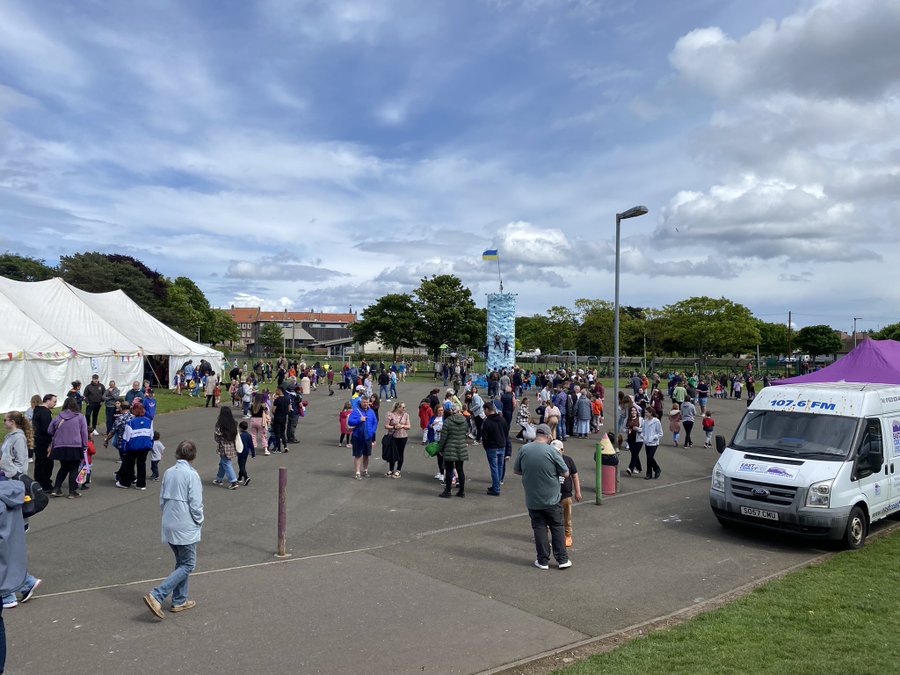 Friday 3rd June 2022 – Jubilee Holiday
To mark the occasion of the Queen's 75 year reign, all schools have been awarded a holiday on this day.
The school and the nursery are  closed on this day. Pupils and children should not attend.
JOHN HOME ROBERTSON CUP 2022
On Wednesday 25th  P7 girls and P7 boys participated in this competition, which was taking place for the fist time in 3 years..  In blowy and rainy conditions the girls were runners up, not losing a game but pipped on points. The boys matched this with runners up with six victories from eight games missing losing only by one goal in both defeats. Windygoul Primary being the cup winners. We are hugely proud of both teams. Thanks to Miss Crosbie P7b and Carol Silver for taking them to this tournament.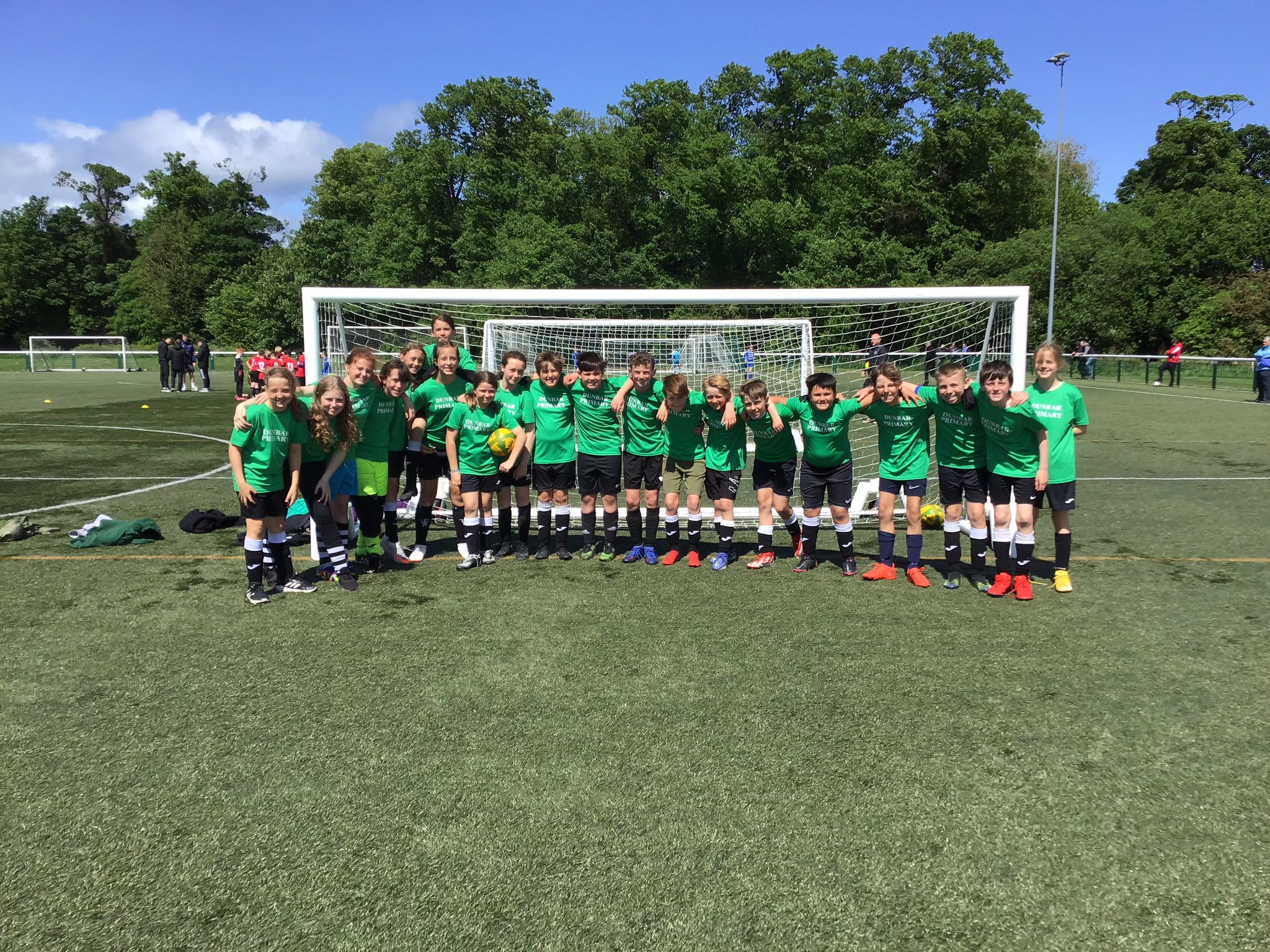 Sports Day Dates
Lochend Campus
Primary 4 – Friday, 17th from 9.15am PLEASE NOTE MORNING FOR P4
P4/5 Will be doing Sports day with the P4 group on Friday 17th with P4.
Primary 5 – Wednesday, 15th from 1.30pm
Primary 6 – Tuesday, 14th from 1.30pm
Primary 7 – Thursday, 16th from 1.30pm
John Muir Campus
Community Potted Sports Festival
Week Beginning 20th June 2022.
A letter has been sent out to all  P1-P3 parents this week. A copy below with link to Google Form,
Dunbar Civic Week 11-19th June
I know there are many people excited about  Dunbar Civic Week 11th-19th June but do you know the History:
Dunbar Civic Week was established in 1970 to mark the 600th anniversary of the granting by King David II, King of Scots, of the Royal Charter creating the Burgh of Dunbar.
Civic Week is a celebration of our wonderful, growing community and an entertaining programme of events is put on by various community groups. These events reflect and celebrate the richness of our community life – its history, culture and people – and provide opportunities for people to come together and have some fun.
We were planning for this year's celebrations to be bigger than ever, starting with a parade from Victoria Harbour to Bleachingfields commencing at 1200 on 13th June, with a Fun Day of events to follow with lots of entertainment for young people. There will be a packed program of events throughout the week, ending with a thanksgiving service at the Harbour Battery on Sunday 21st June
For More Info in what is on see, some highlighted Events below.
: Dunbar Civic Week – Dunbar Civic Week 11-19 June 2022
DUNBAR CIVIC WEEK PRESENTS
BIG BAIRNS LITTLE BAIRNS 11-19 JUNE 2022
Clubbing with your kids!
18 June 2022 – 14:00-16:00 The Strawberry Barn
BIG BAIRNS LITTLE BAIRNS POSTER FINAL