Dear Parents Carers,
Short but Sweet this week- Just like me!
The Queens Platinum Jubilee
I remember meeting the Queen in 1977 outside Kelvingrove Museum on the eve of her Silver Jubilee. I cant believe it is now the Platinum Jubilee and she has not been in contact with me. All the best Ma'am.
Just a reminder that school and nursery will be closed on Friday 3 June 2022 for the Queen's Platinum Jubilee.
We hope you have a lovely long weekend.
Dive in to Marine Fest at the Scottish Seabird Centre
4 – 12 June
Head to the Seabird Centre this June to enjoy a host of family friendly events. From guided rockpooling and crafting fun with make mess matter, to workshops with the Fun Scientists, storytelling, puppet shows and drop-in sessions with the Lobster Hatchery and the team from Dynamic Earth. There's plenty for the adults to enjoy too from foodie pop-ups, live music and author talks to the stunning Our Plastic Ocean exhibition. Find out more and book tickets at www.seabird.org/events/56
DGSC Meetings
Meetings are 7pm – 8.30 pm on Google Meet, the next meeting is on the 8th June.
Meetings are run by the Parent Council and attended by Mrs Slowther, a Depute Head Teacher, a Teacher representative and the Senior Student Leaders.
At each meeting we also invite a Principal Teacher to come along and share information about both their Faculty and area of whole school responsibility, and have an additional general topic for discussion.
Please email parentcouncil@dunbargrammar.elcschool.org.uk if you would like to attend.
Dunbar Grammar School Open Morning – Saturday 11th June
After 2 years of COVID mitigations,  we are desperate to open our doors back up to parents and carers and offer an opportunity for the whole DGS community to reconnect.
We are therefore delighted to be able to host an Open Morning on Saturday 11th June from 10am – 12pm.  This will offer the opportunity for parents and carers to visit the school and have a student led tour around the building. The leadership team will also be on hand to answer questions and have a chat.
More information: 2022 Open Doors leaflet
Sports Day Dates
Lochend Campus
Primary 4 – Friday, 17th from 9.15am PLEASE NOTE MORNING FOR P4
P4/5 Will be doing Sports day with the P4 group on Friday 17th with P4.
Primary 5 – Wednesday, 15th from 1.30pm
Primary 6 – Tuesday, 14th from 1.30pm
Primary 7 – Thursday, 16th from 1.30pm
John Muir Campus
Community Potted Sports Festival
Week Beginning 20th June 2022.
A letter has been sent out to all  P1-P3 parents this week. A copy below with link to Google Form,
Nursery Tree planting for Platinum Jubilee
Some of the Seashore and Haven children went to visit Lammermuir House this morning to help plant a tree to commemorate the Queen's Platinum Jubilee. Thank you for having us! We can't wait to watch the tree grow!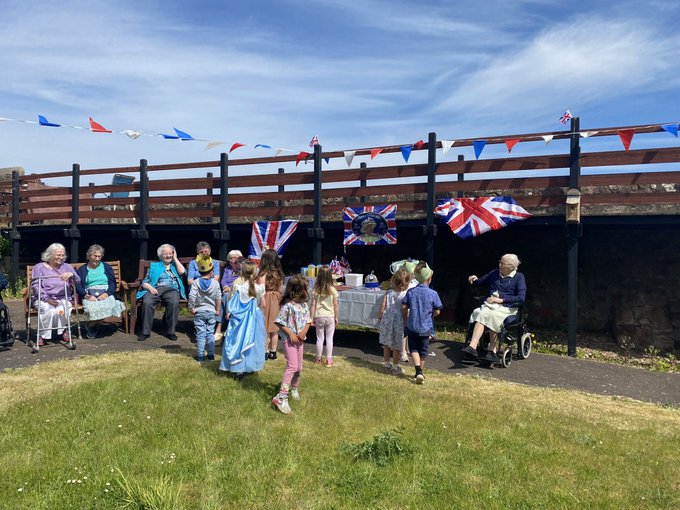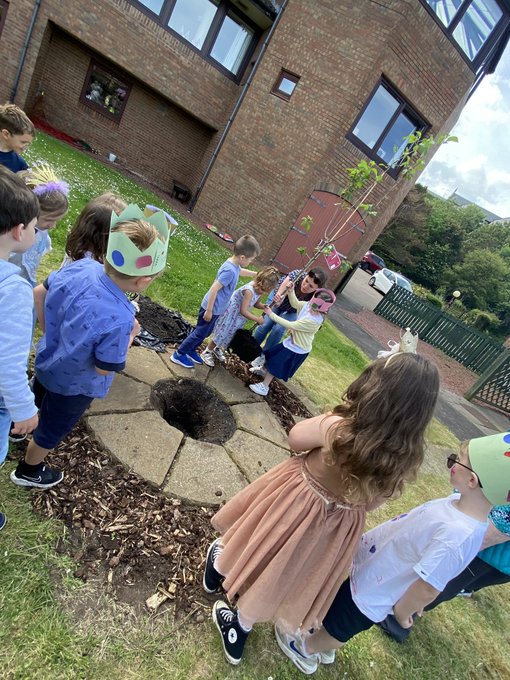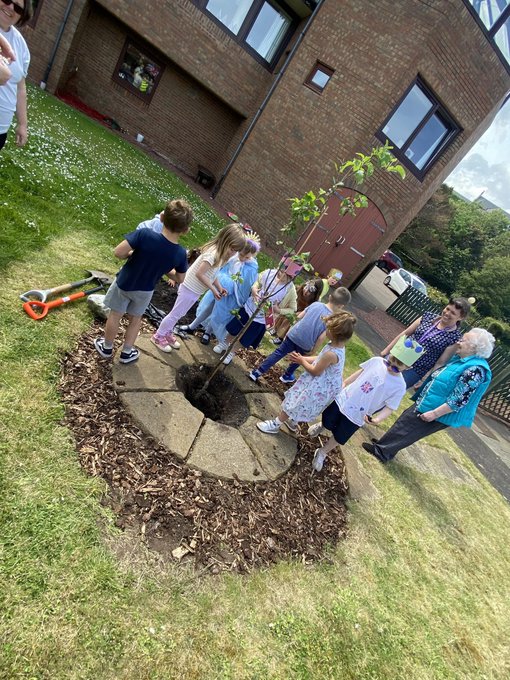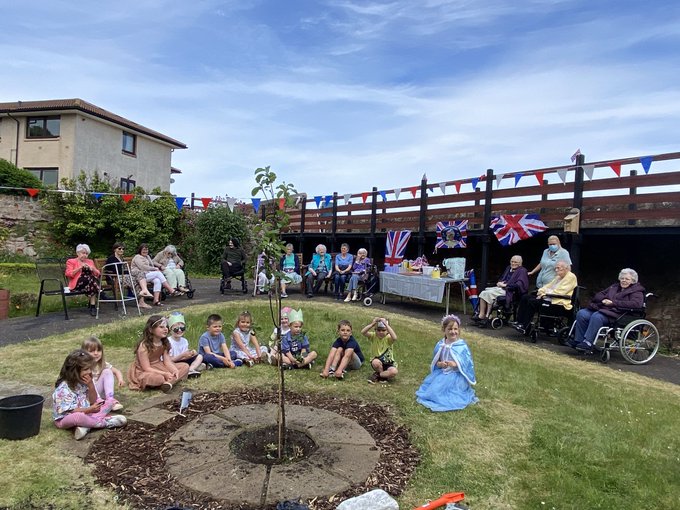 DPS Wellbeing Allotment JM Campus
Great news! Planting started at our DPS Well- being Allotments
Thanks Nicola Scott for all your hard work so far.