P7 Leavers Disco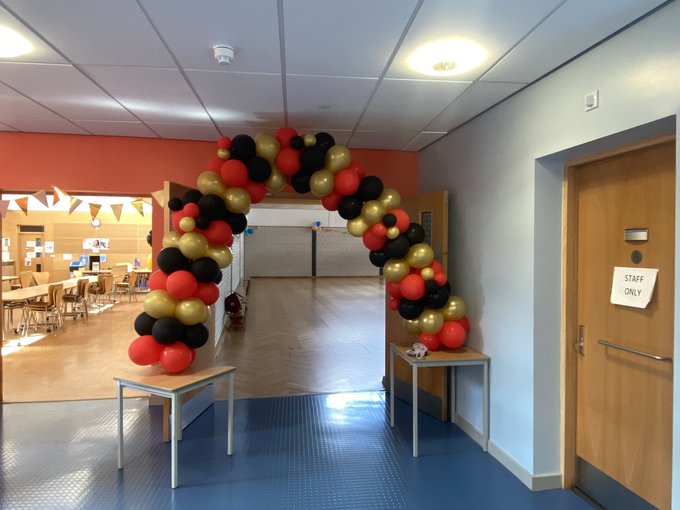 Last night we had a brilliant return to our P7 Leavers Disco. The weather was great, the music was banging and the pupils had a ball.
Many thanks to the P7 team Shirley and Hazel in the Office, Graham and Kim the Jannies, All the support staff who decorated the hall and foyer and to David Currie for the music.  A special thanks to the Factory Shop for the discount on the balloon arch.
Thank you to all our wonderful parents who joined us at the end for some ceilidh dancing. (See Pictures below)
P7 Leavers Assembly and Pipe out reminder
P7A, 7B, and 7C Leavers Assembly will be at 9.15am.
P7D and P7E will be at 10.30-11.15am
Maximum of 2 adults per child.
P3 Clap out is at 11.40 am at John Muir Campus
Clapping and piping P7 out times are 12.05 at Lochend.
P7 Parents are kindly asked to line the area from gate towards the school building.
Pupils in P6 -P4 will be lining out from school front door.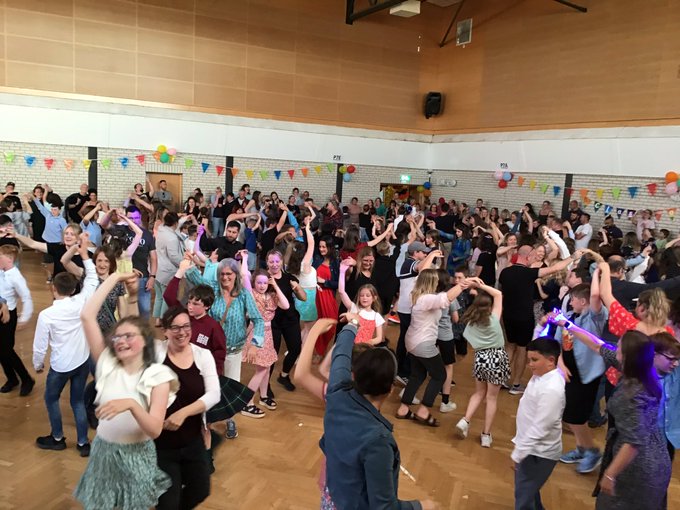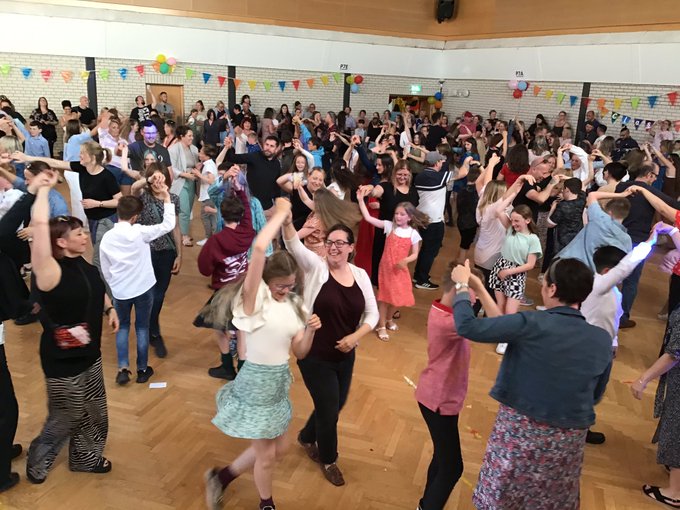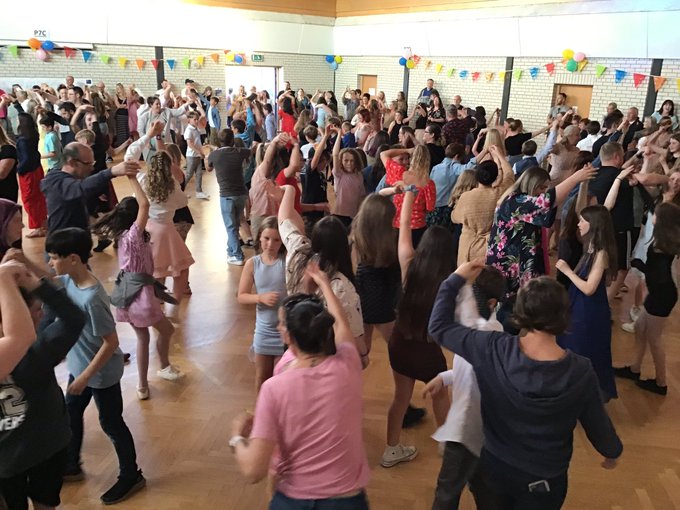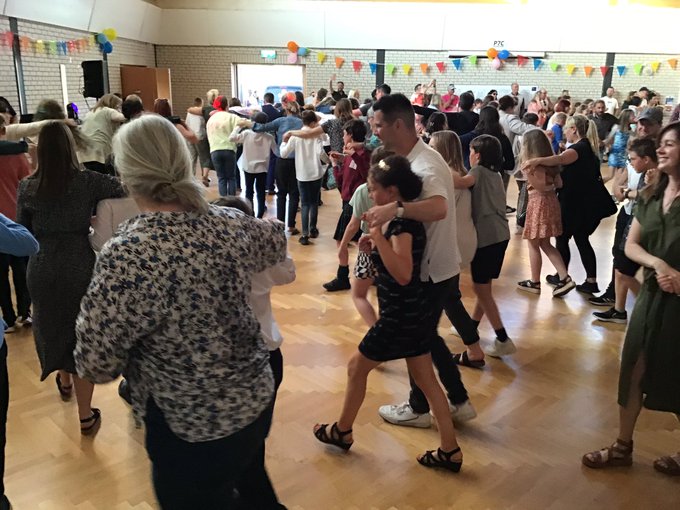 Dunbar Rotary Quiz
Team Two from DPS won the Dunbar Rotary Quiz and Tem one were joint 3rd. Congratulations Cameron, Naomi, Alex and Isaac for you achievement.
HMIE recovery Visit Note
Her Majesty's Inspectors of Education (HM Inspectors) have prepared this document following a recent visit to Dunbar Primary School and Nursery Class that they carried out along with officers from East Lothian Council.
Dunbar Primary School and Nursery Class self-selected for a recovery visit, which was arranged to meet the needs of their individual circumstances. Activities undertaken during the visit were discussed in advance with the head of establishment and with local authority officers. Taking into account the COVID-19 pandemic, some activities have been carried out remotely.
Read the full note here:  Visit – East Lothian Council – Dunbar Primary School – 5553024 – Publication – Updated Final Note of Recovery Visit
School Milk Payments
Two funds have now been setup for School Milk starting on 17/08/22:-
School Milk 22/23 Full Year at a cost of £47.50 (covers Term 1, 2 & 3).
School Milk Term 1 22/23 and it covers Term 1 only at a cost of £20.50.
Both funds are now open and close on 15/7/22.  If you require to pay for milk then please select only one of these funds.  Both funds will remain open until 15/7/22 and you must pay online through School Pay as no cash or cheque payments will be accepted.
If using a mobile phone and have difficulty seeing the milk fund:-
Click on the 3 lines on the top right hand corner of the page
Select Accounts
Click on your child's account
The next screen should list all the available funds and you should see School Milk 22/23 Full Year and School Milk Term 1 22/23.
Please do not pay milk to Preorder school meals as this fund is for school lunches only and payment for milk only relates to P1 – P7
Brunton Summer Activities
Depute Head Teacher Vacancy
We are looking for a permanent Depute Head Teacher to join our big team @DunbarPrimary! Click on the link below for all the details & get in touch if you would like more information #TeamDunbar #EastLothianhttps://www.myjobscotland.gov.uk/councils/east-lothian-council/jobs/depute-head-teacher-dunbar-primary-school-281914 …