Dear Parents and Carers,
The weekly update will be available from this week until the end of session in June. Our apologies for the last few weeks as we were unable to provide this update.
Scottish Government – Directorate for Educational Reform
A National Discussion on Scottish Education is taking place. We are inviting everyone with an interest in the future of Scotland's education system to join in – and we really need to hear from you.  Please see the website for more information and your opportunity to participate. National Discussion Scottish Education – Scottish Government – Citizen Space (consult.gov.scot)
A message from our Parent Council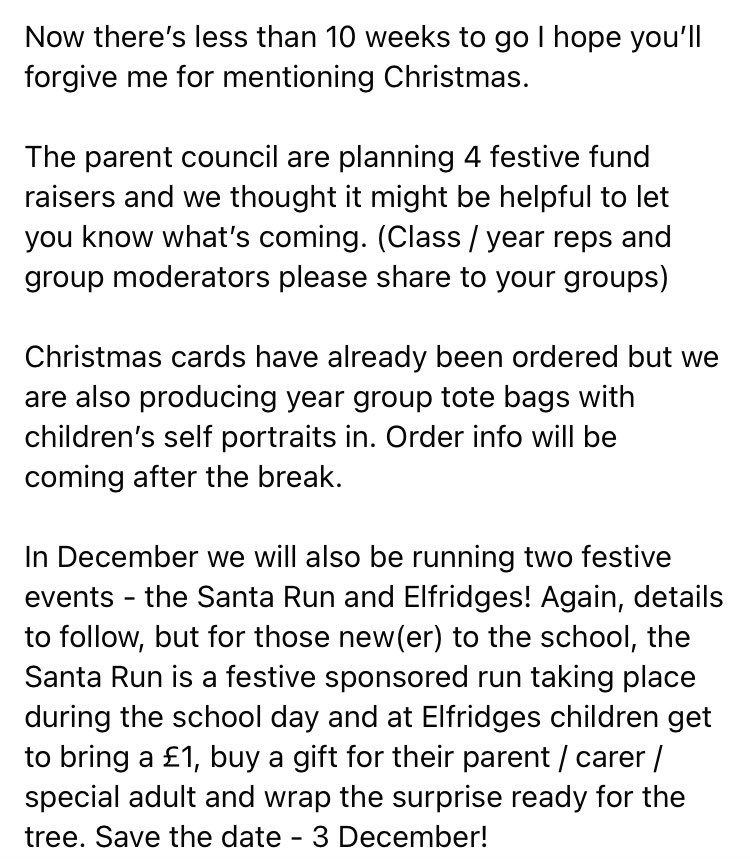 Exploring the Four Capacities
Exploring The Four Capacities is a thought paper, commissioned by Education Scotland and prepared by NoTosh, compiling the views of over 150 educators and over 600 learners from across Scotland's education system.
It offers insights to help inform the National Discussion on Education and to stimulate your own exploration of the four capacities. The paper will be useful to all educators and settings exploring curriculum rationale and curriculum design.
education-scotland-notosh-exploring-the-four-capacities-october-2022
Parent Council (DGSC) for Current P7 parents
The next meeting of DGES Parent Council will take place on Tuesday 1st November from 7 – 8.30pm in the Conference Room (next to the School Office).  All parents and carers are warmly invited to attend.  The meeting will include a discussion on 'Attitudes towards Maths' led by Chris White (PTC Maths)
Resources for Parents
ACTIVE SCHOOLS INFORMATION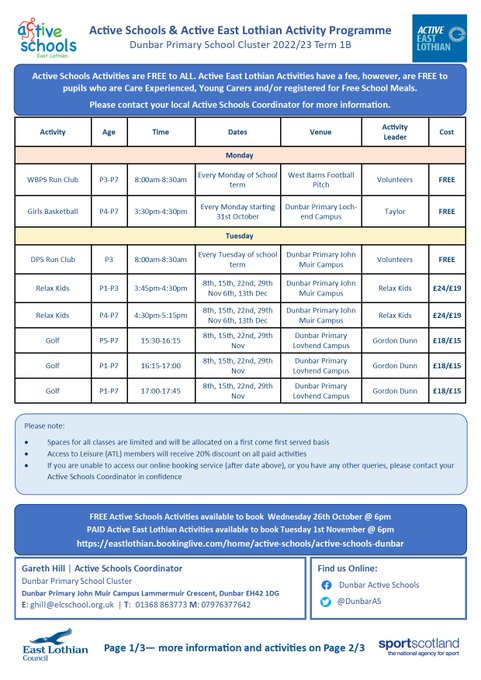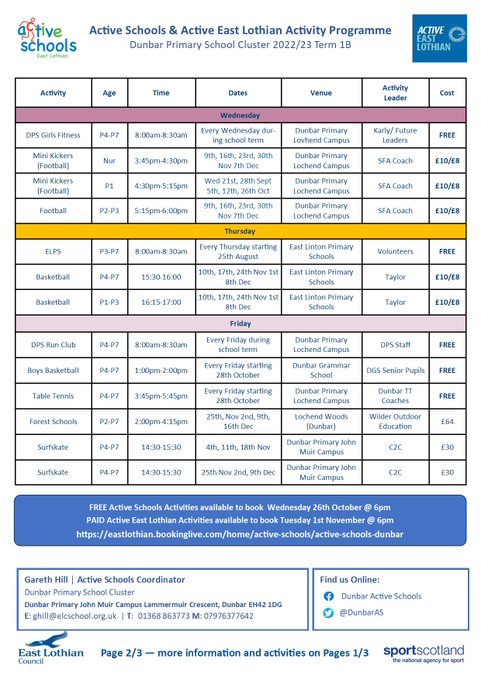 The next block of Run, Jump, Throw is live for booking!