DPS School Fair 13th May 2023
1pm -3.30pm
Dunbar Primary School Fair will take place on Saturday 13th May. We hope you can make it!
#Community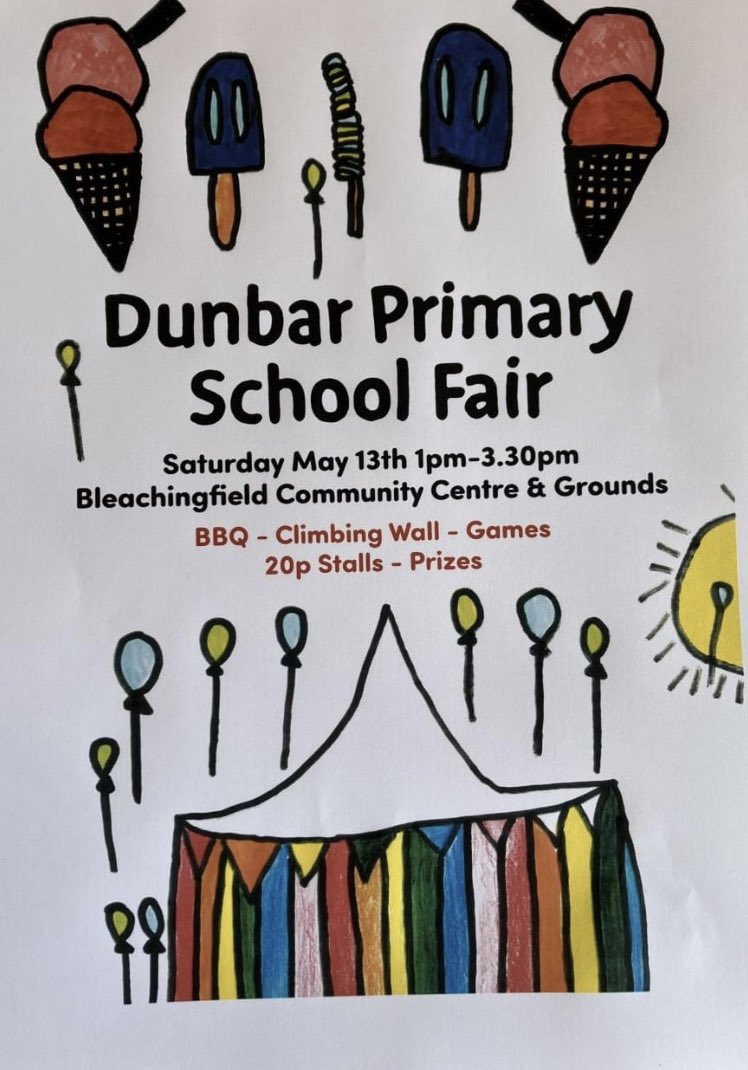 SCHOOL VISITS, WIDER ACHIEVEMENT AND EQUALITY PARENT CARER LEAFLET
Schools-Visits-Wider-Achievement-Equity-Parent-Carer-Leaflet
A HUGE THANKS TO ASDA DUNBAR
A huge thank you to Asda for their donation of brand new clothes. We have a range of sizes from 3-7yrs for parents to pick up. Staff will be placing these in the cloakrooms and outside the nursery entrances for you to help yourself.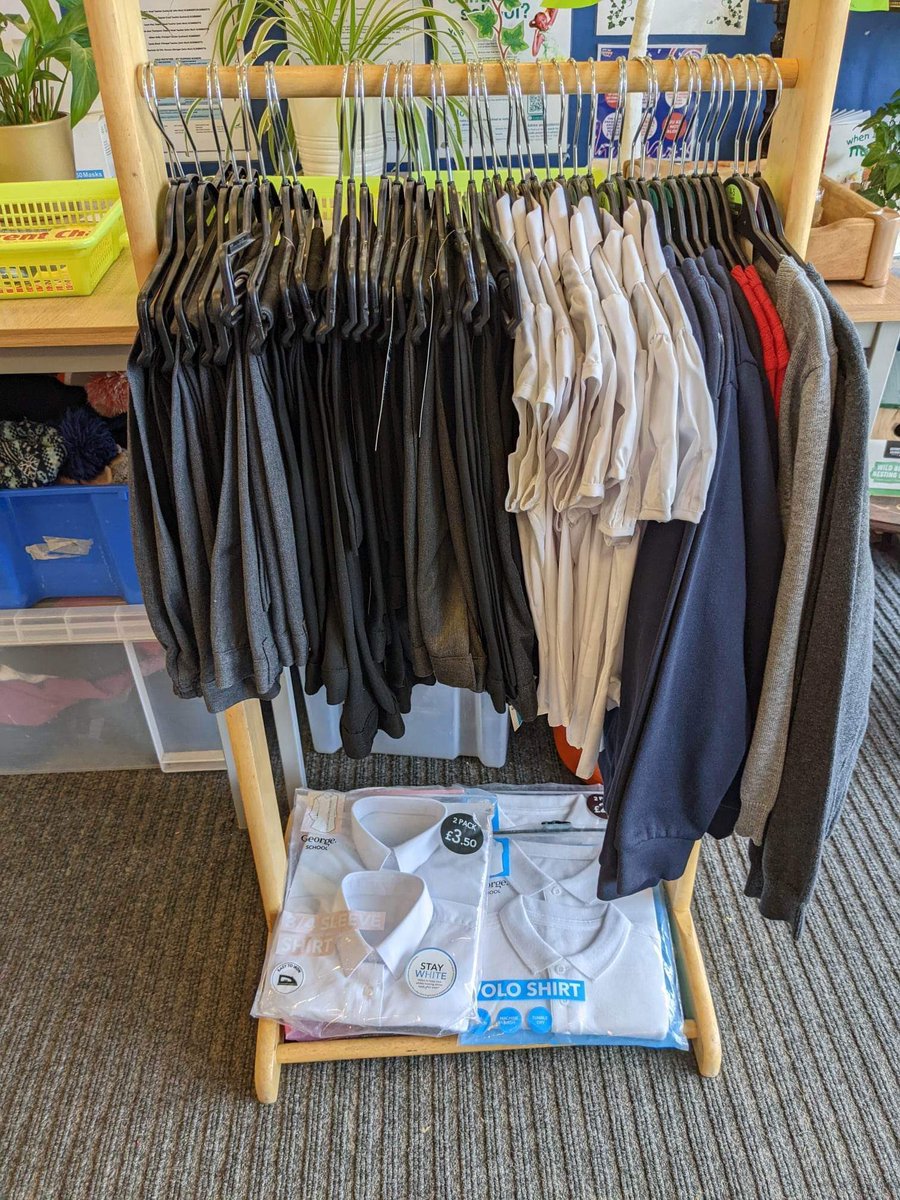 INTRODUCTION TO SIGNING
An informal workshop for parents and carers to
support and develop their child's communication and
understanding through Signalong.
FRINGE BY THE SEA COMPETITION
DESIGN OUR 2023 PROGRAMME COVER!
FRINGE BY THE SEA 2023 PROGRAMME COVER ART COMP
Diary Date(s)
Day the school is closed to Pupils
May Day Holiday: Monday 1st May 2023
Additional Public Holiday: Monday 8th May 2023 (to mark the King's coronation)
Staff In-service Day 5: Monday 22nd May 2023
Reminder 
Last day of Term: Wednesday 28th June