Campie Primary School P5
Over the past couple of weeks all of Campie P5 pupils have taken up the wonderful opportunity to work with the Outdoor Learning Service to investigate their own wonderful East Lothian Pre His – story.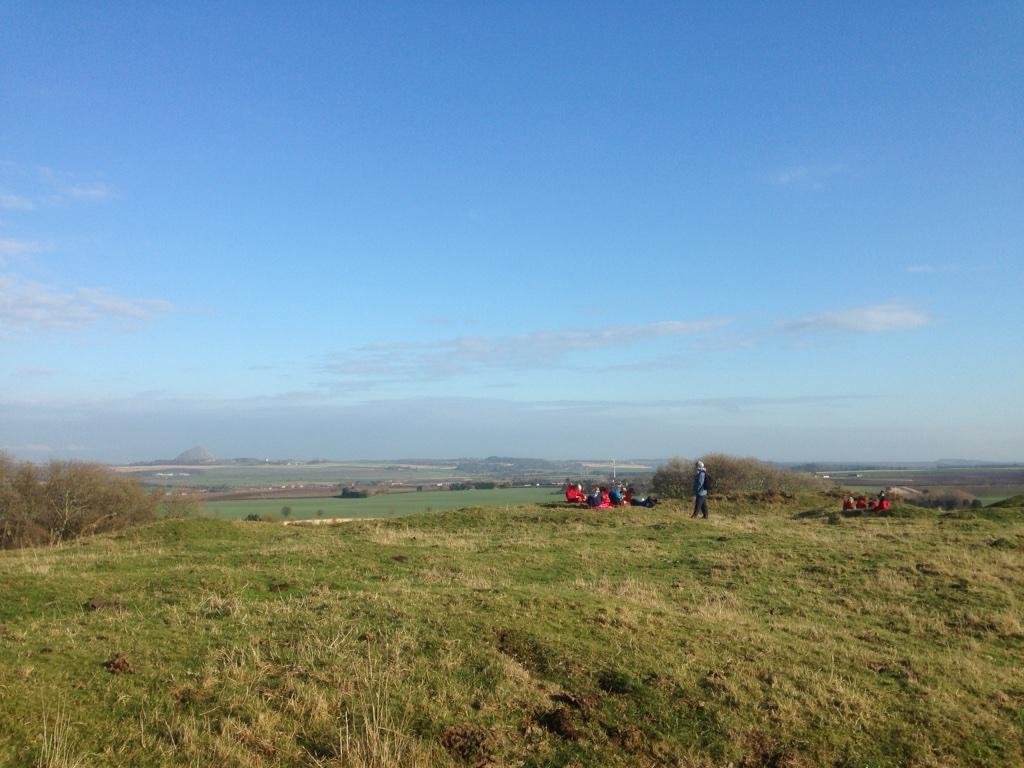 CfE Outcomes
SOC 2-02a  – I can interpret historical evidence from a range of periods to help to build a picture of Scotland's heritage and my sense of chronology.
SOC 2-04a – I can compare and contrast a society in the past with my own and contribute to a discussion of the similarities and differences.
This involved checking out a couple of fantastic venues in East Lothian – Chesters Hill Fort and Traprain Law. The pupils loked at the concept of time and used a timeline to appreciate the concept of pre-history. On visiting the sites of former settlements they looked at interpreting the settlement patterns. They came to understand the Bronze and Iron age hillforts that once thrived in these harsh and unforgiving landscapes.
As well as time lines and stories around the settlements the children aslo made maps in order that they could better plan an attack on the fort and/or work out how best to defend the fort.
Pupil reaction to the days …described by some of the pupils as, '…the best trip EVER!' and '…totally AWESOME'. Some photos of the pupils' learning at the school's own blog