The final group of P6 have made their way down to Ravensheugh beach today for some high quality outdoor learning in the winter sun.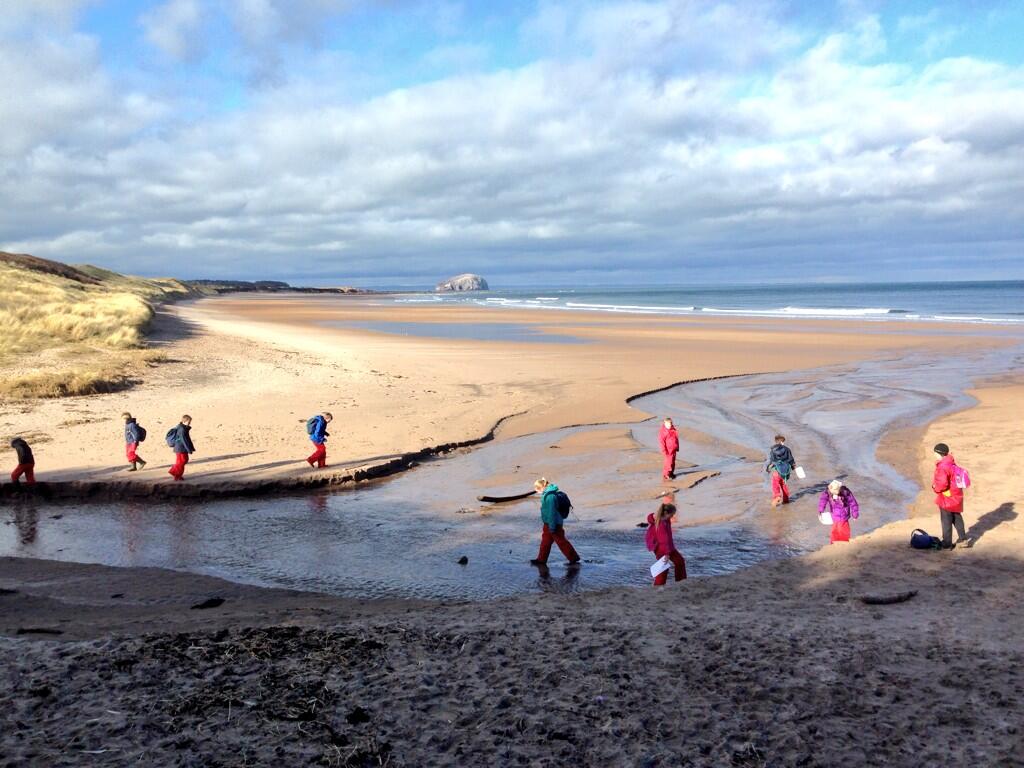 Five trips have been made in total by groups of P6 pupils with all designing their own adventure day and learning in consultation with their own and OutdoorLearning Teaching staff.
Chosen activities and learning included exploration of the woods, rocks and beach through orienteering; creativity through beach art; exploration of cardinal compass points through use of compass and awareness of natural world (sun/moss/wind/smells); exploring rockpools – what adaptations are required to survive and thrive in the harsh environment.
A quote from a pupil on Campie Primary School blog
There we learned many skills…  …Over all everyone can agree, it was a great day out!!!!!  
We look forward to many more great days out with Campie and others.