1 day of high quality CLPL for all staff across East Lothian – Wednesday 24th January 2018

Make the most of your school site and Outdoor Learning
The Outdoor Learning Cards activities contribute directly to a wide range of educational and development aims for young people and cover four elements of Outdoor Learning that can be delivered on a school/youth club site and surrounding environment:
Orienteering – developing good map reading skills
Team Building and Problem Solving – how to challenge your young people
Bouldering – Use of low level climbing walls
Journeying – Local visits organised by young people
The Cards are supported by a Handbook and CD that provide detailed information on all aspects of activity delivery. All key elements for successful delivery
are explored further in the 6 hour training course.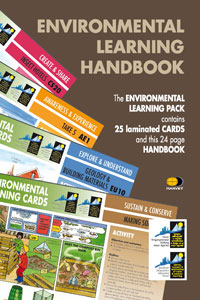 Cost for EL staff and Volunteers – £45. This includes a pack of OL card (£90) and Environmental Learning Cards (£51)
A total of £141 worth of resources plus a training course at £85 giving a usual cost of £226 per person.
This day and resources is all yours for only £45 per person.
(One resource pack per establishment)
For details on how to book please click here