March 2019
A very busy month for the department with final SQA Practical Exams, final Music Technology folios due as well as compositions ready to be sent off!  We also had a large number of pupils participating in the East Lothian Showcase at the Brunton Theatre as well as a trip to Usher Hall to hear the music from the Harry Potter played by the RSNO.  Out of the 14 pupils who attended – 10 had never heard a live orchestra but said they would definitely go again – great result!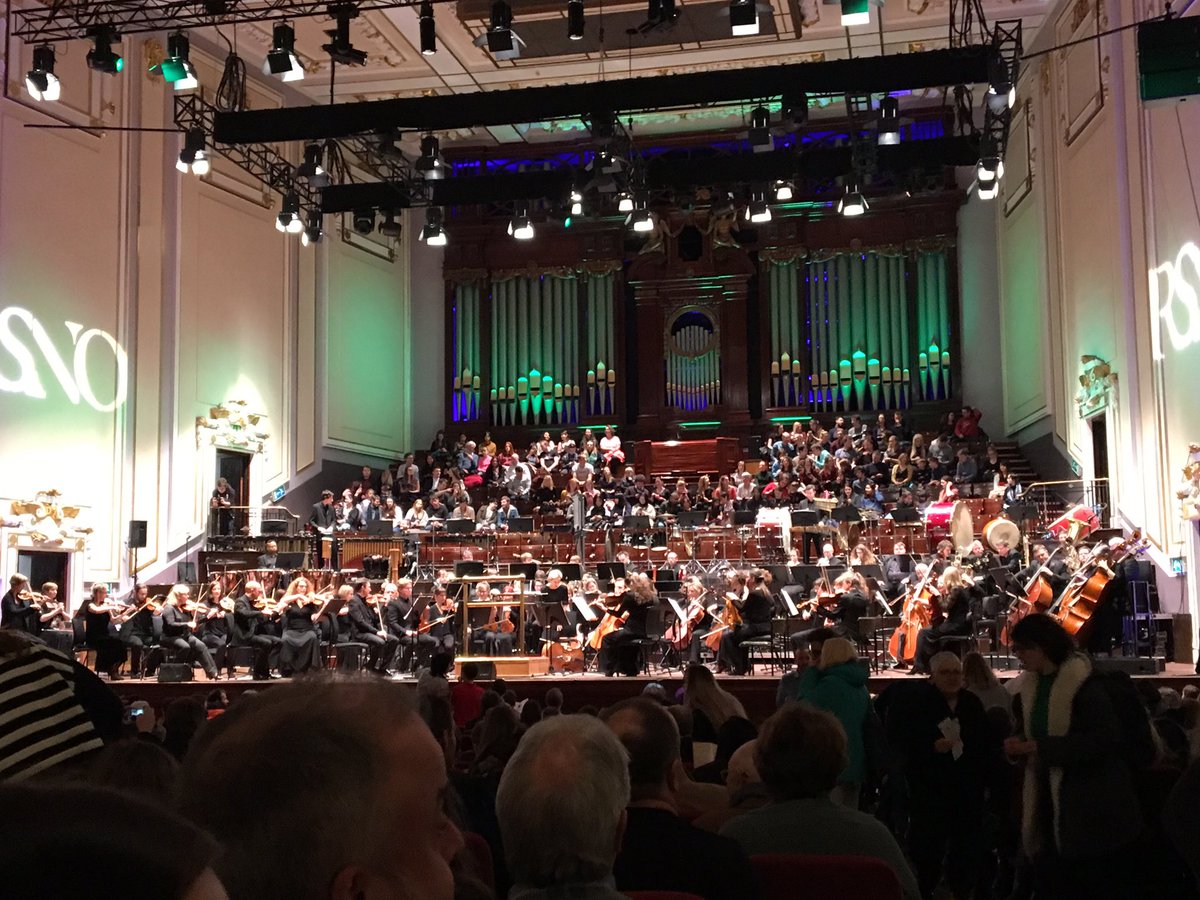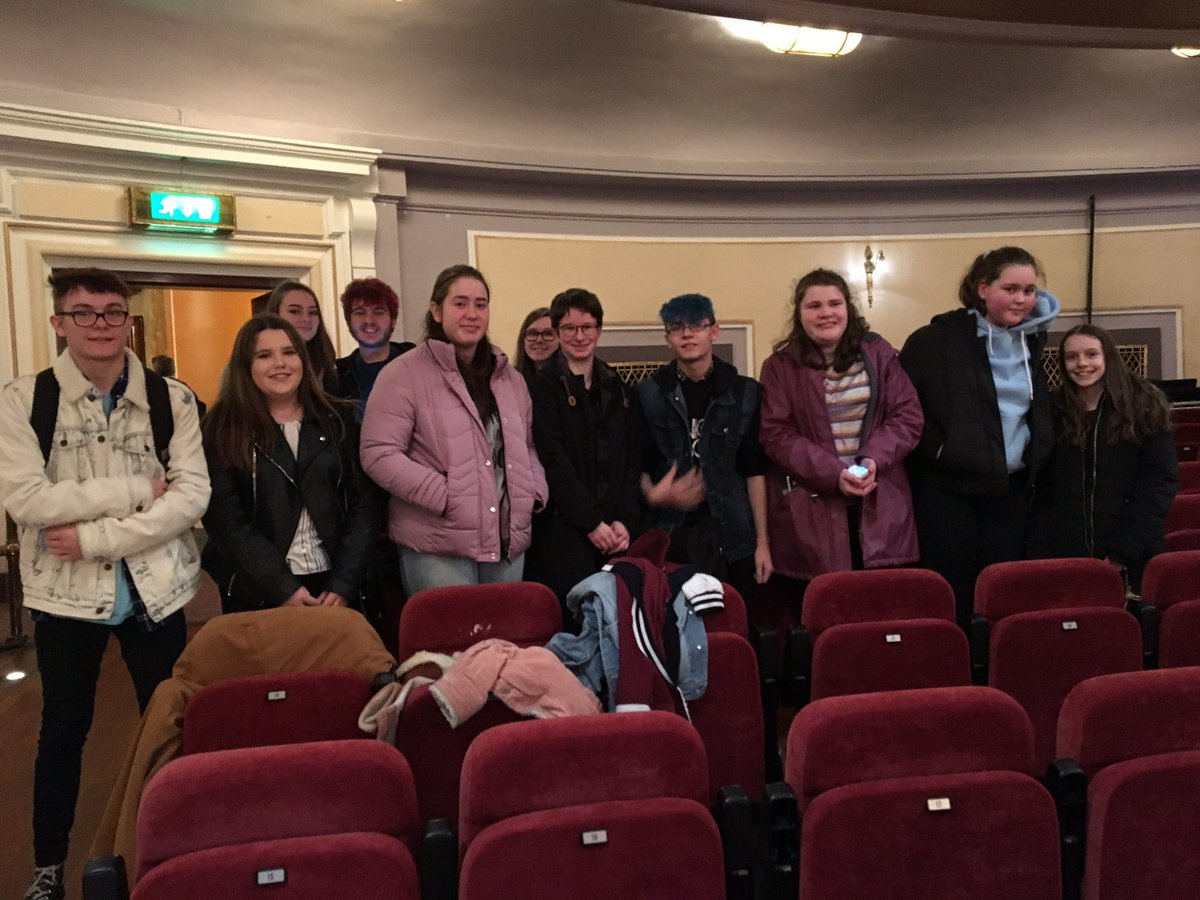 East Lothian Choir – first appearance at Showcase!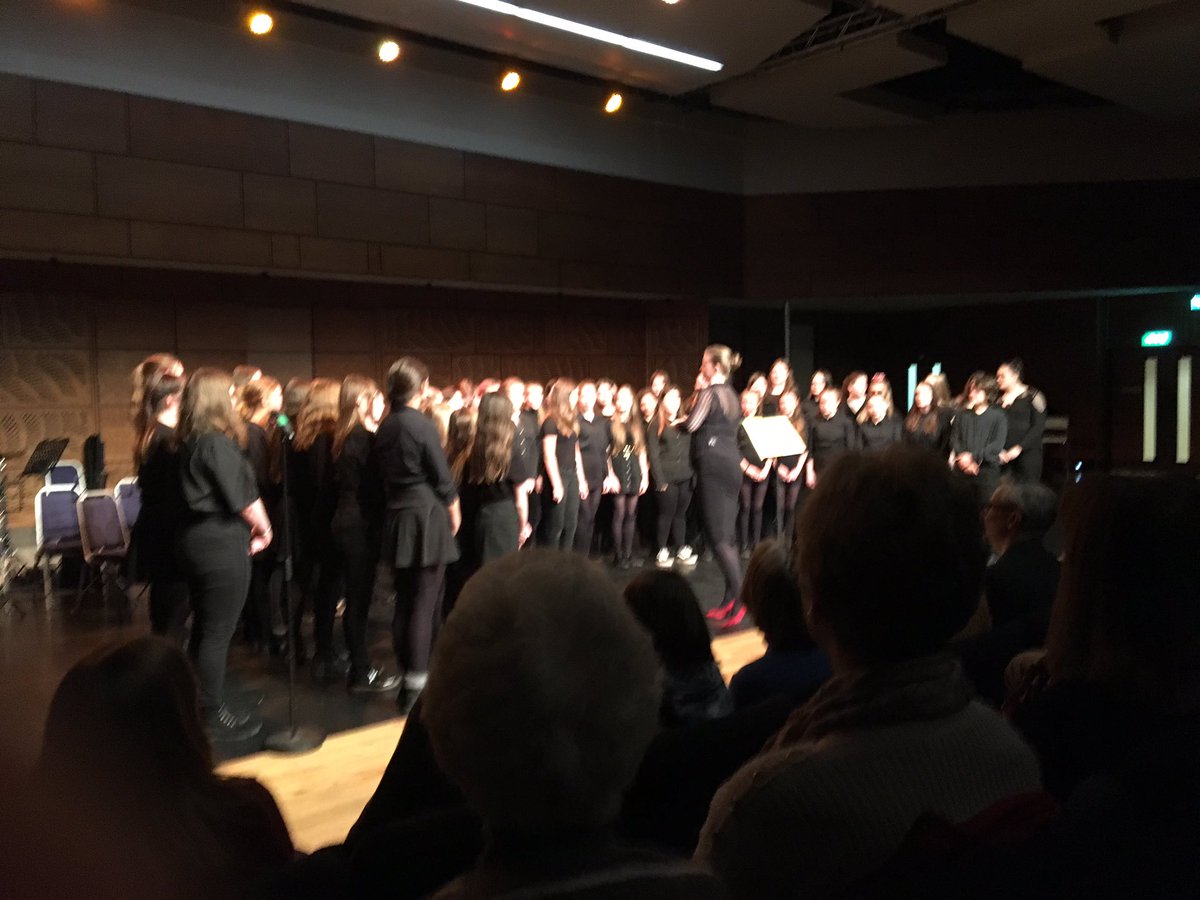 February 2019
January 2019
We had 6 pupils participate in the annual Rotary Young Musician of the Year competition.  All performed very well and represented MGS to a high standard.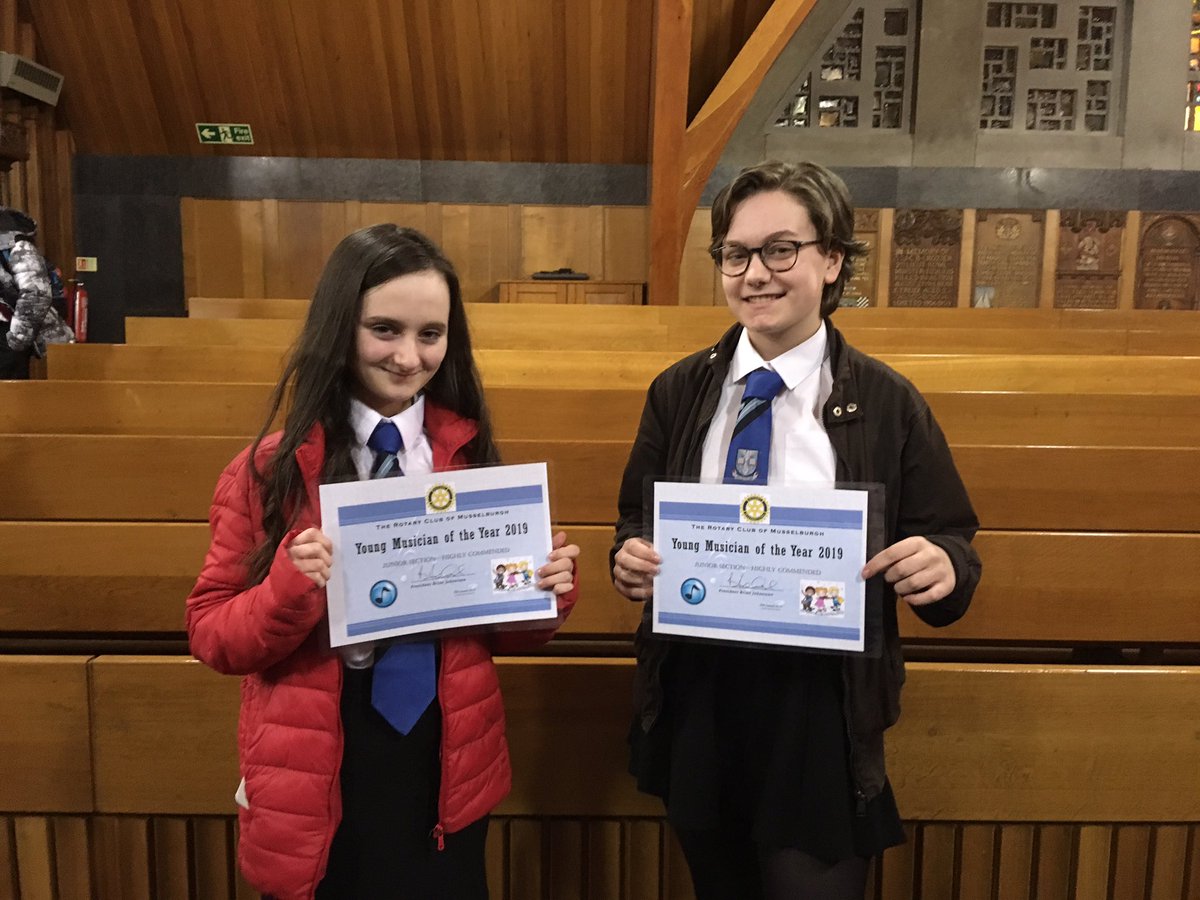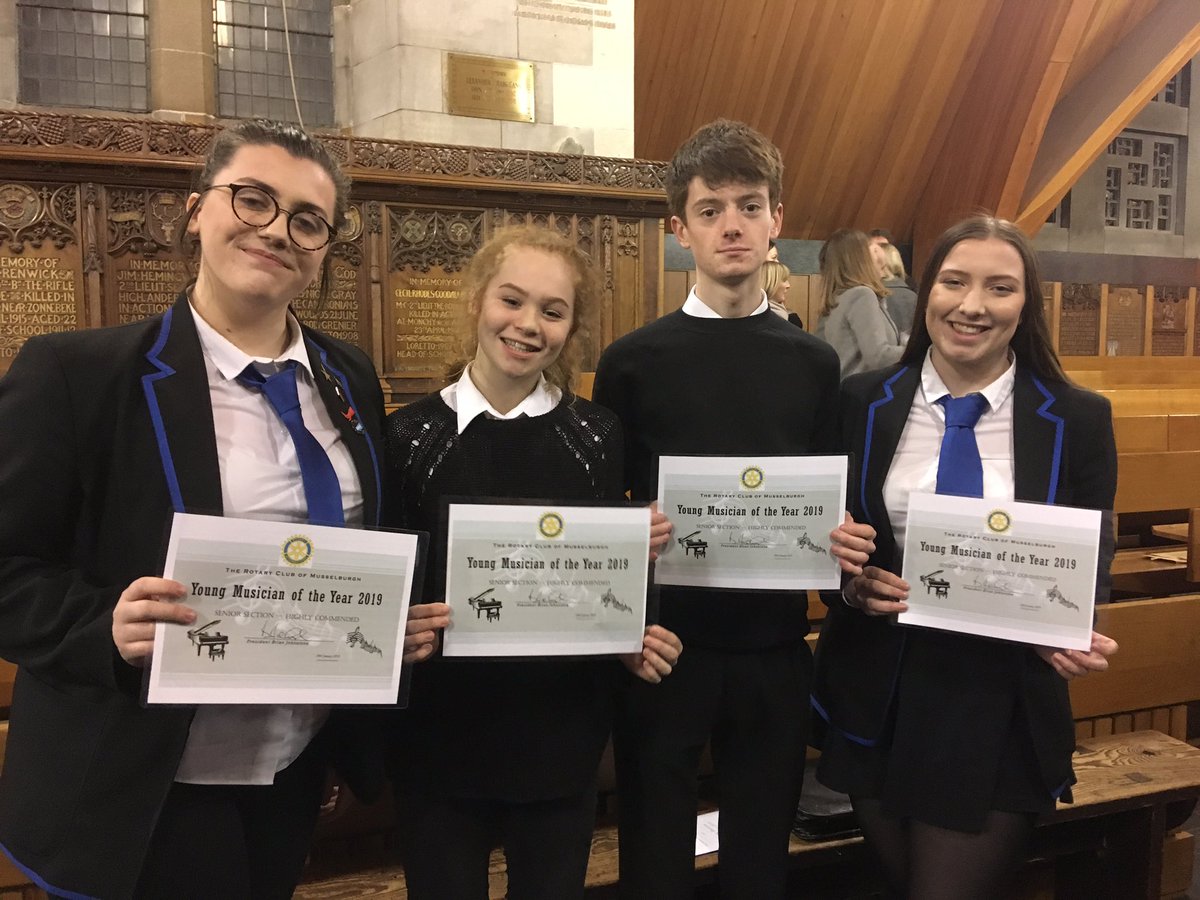 Trinity Music Exams
Well done to all those who recently sat Trinity Exams!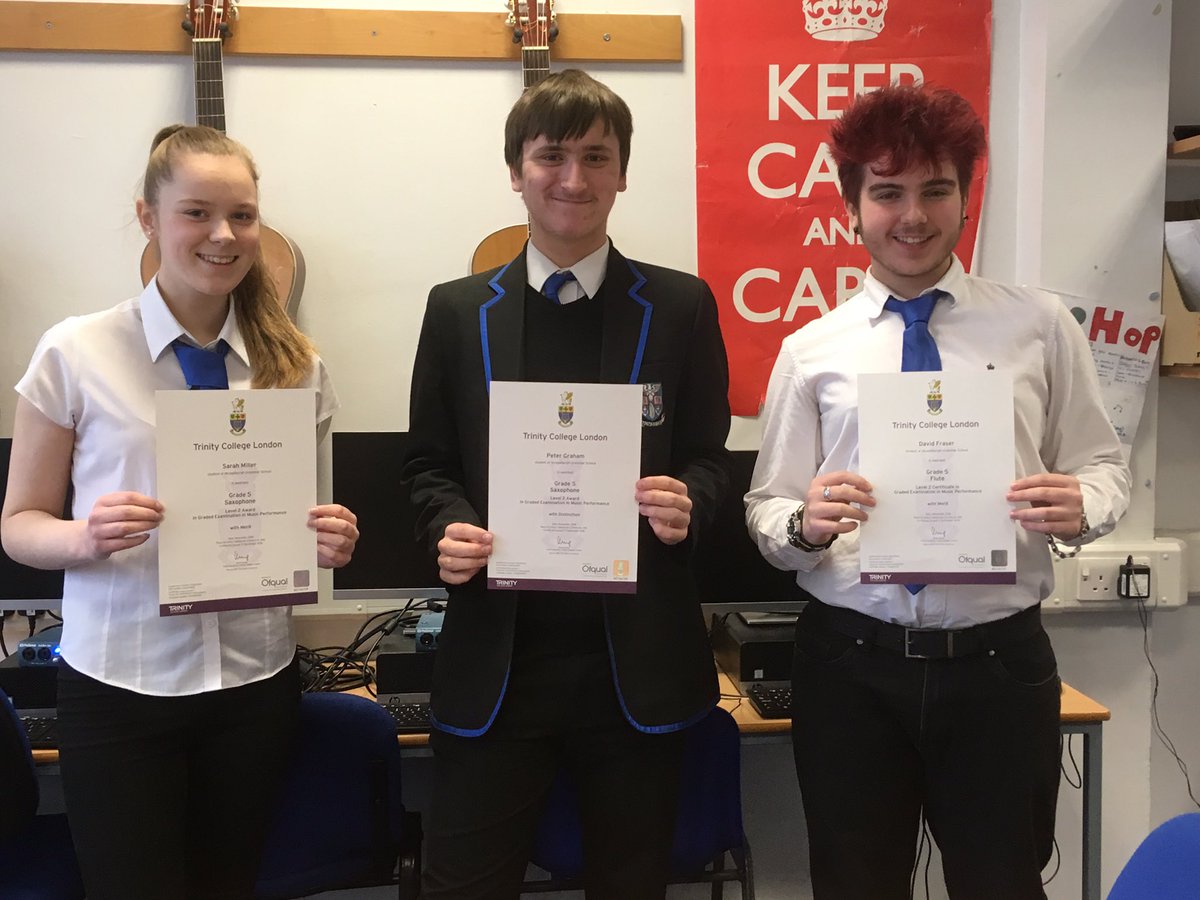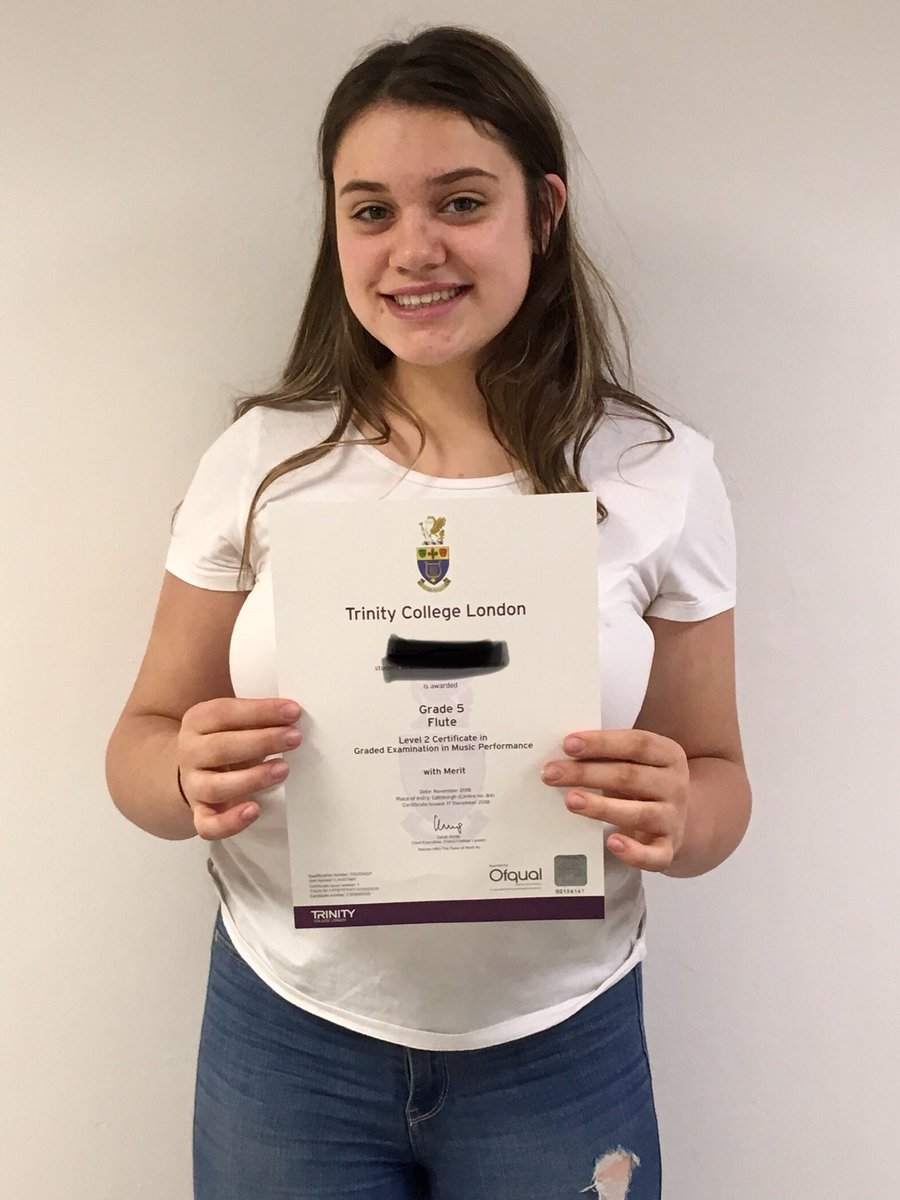 Sarah – Grade 5 Saxophone with Merit
Peter – Grade 5 Saxophone with Distinction
David – Grade 5 Flute with Merit
Imogen – Grade 5 Flute with Merit
December 2018
The Christmas concert was a great success – take a look at the footage if you missed it! https://www.youtube.com/channel/UC1LrnuFByBqlgJPiap4rkfg/videos

Junior Choir go Carol Singing!
The Junior Choir went out to Eskgreen Care Home to perform a small concert of some of the music from the concert as well as some Christmas carols – it was great to have the residents sing along with us at the same time.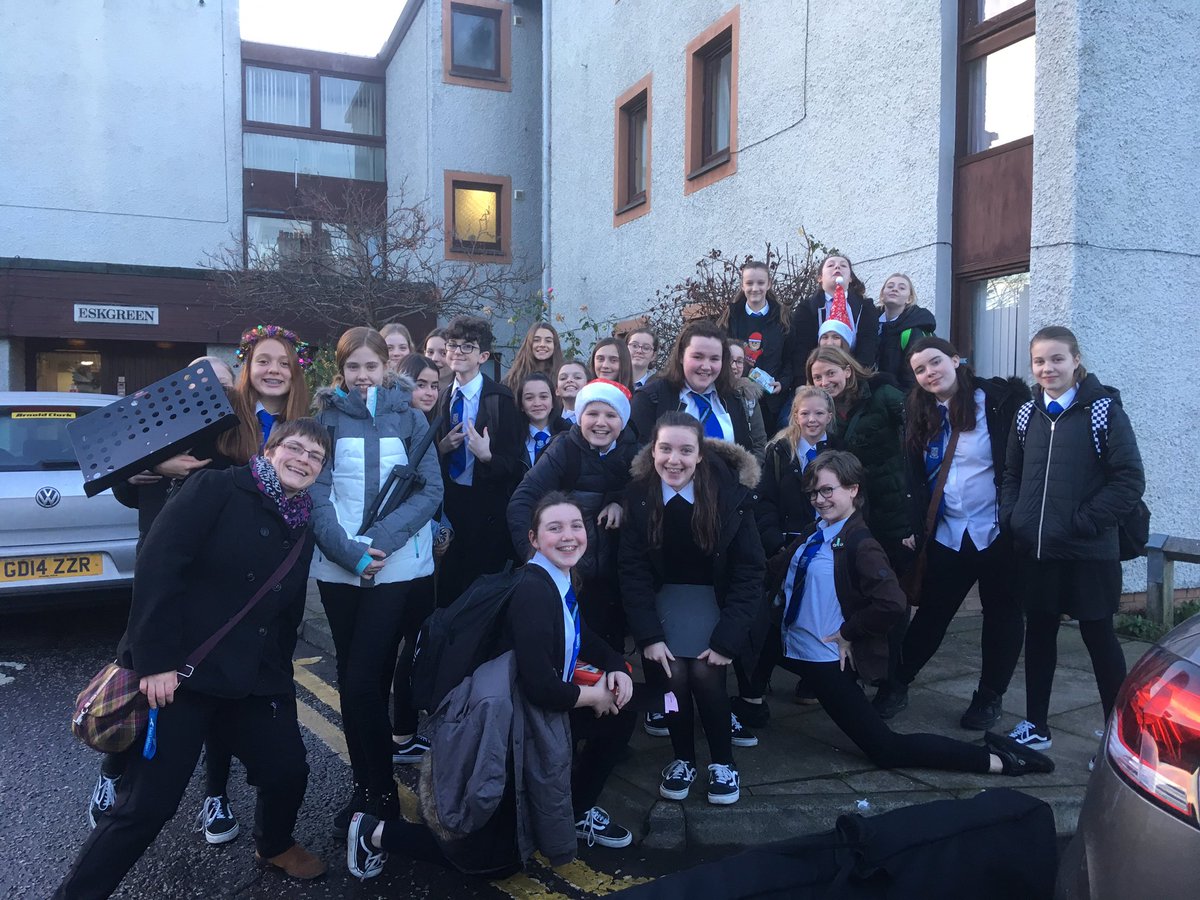 Kinky Boots the Musical
We had a great trip to Edinburgh Playhouse to see Kinky Boots – all the pupils and staff loved it and it may well inspire a Spring Concert Item or two!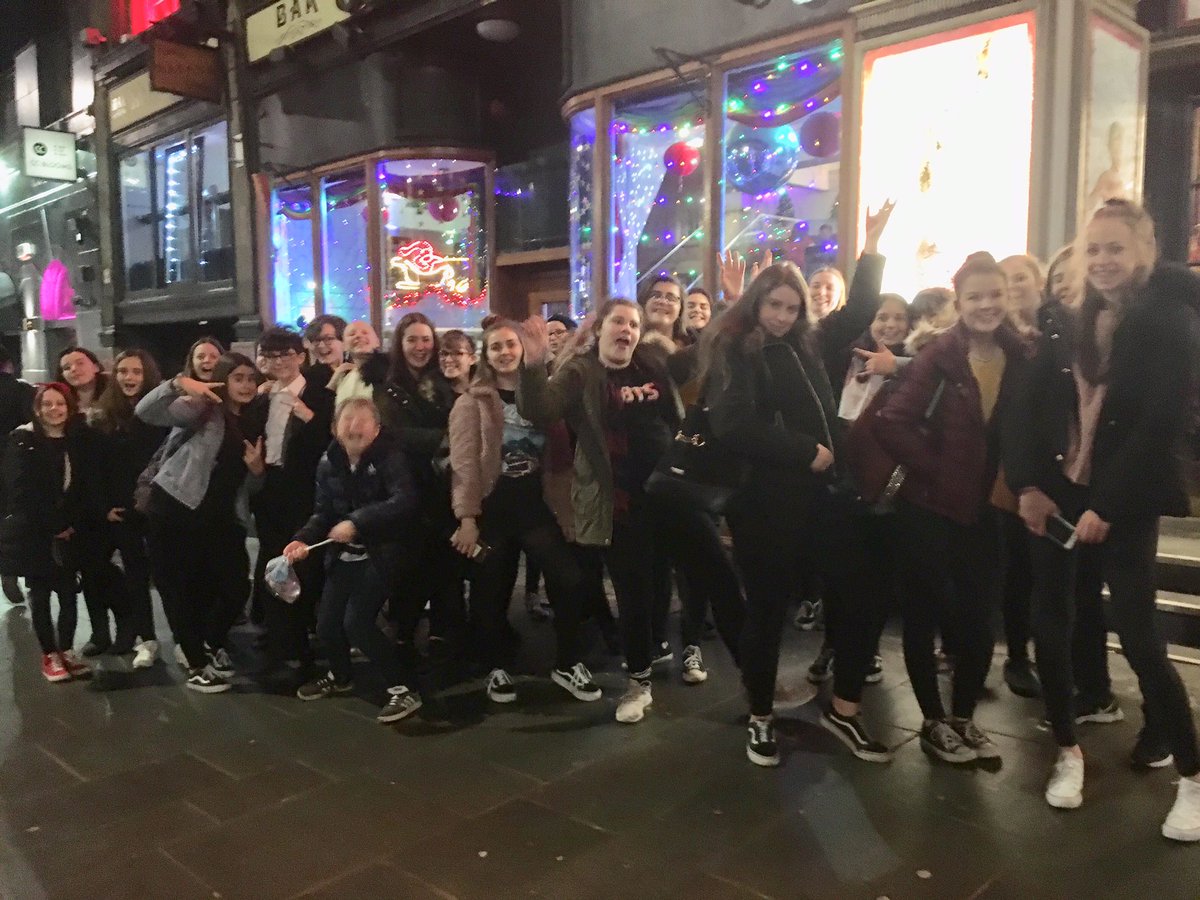 Farewell to Ms Gray
A big farewell too to Ms Gray who has been the cello instructor for 11 years at MGS – we are all sad to see you go but enjoy your retirement!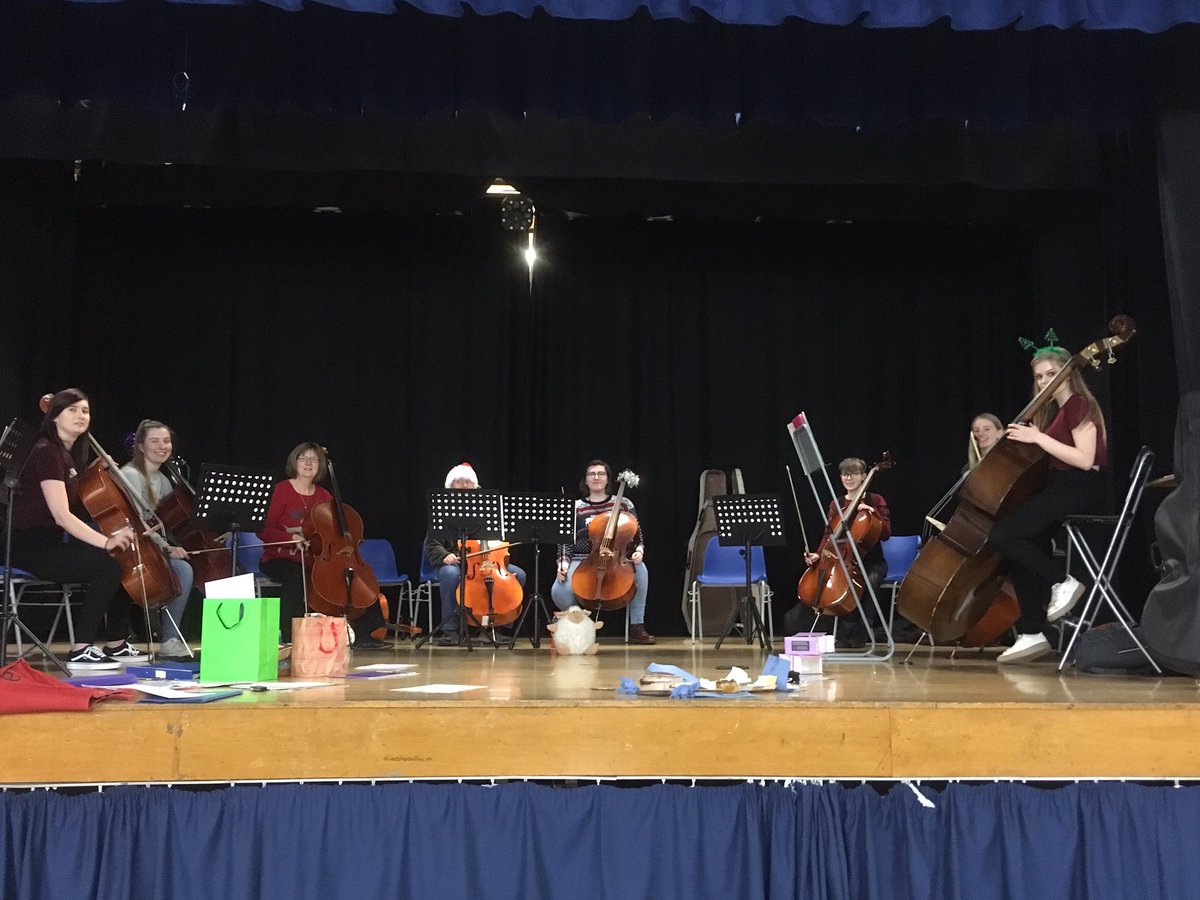 Inter-faith Service
We had quite a few musicians perform at that first inter-faith end of term service at MGS – well done to all involved.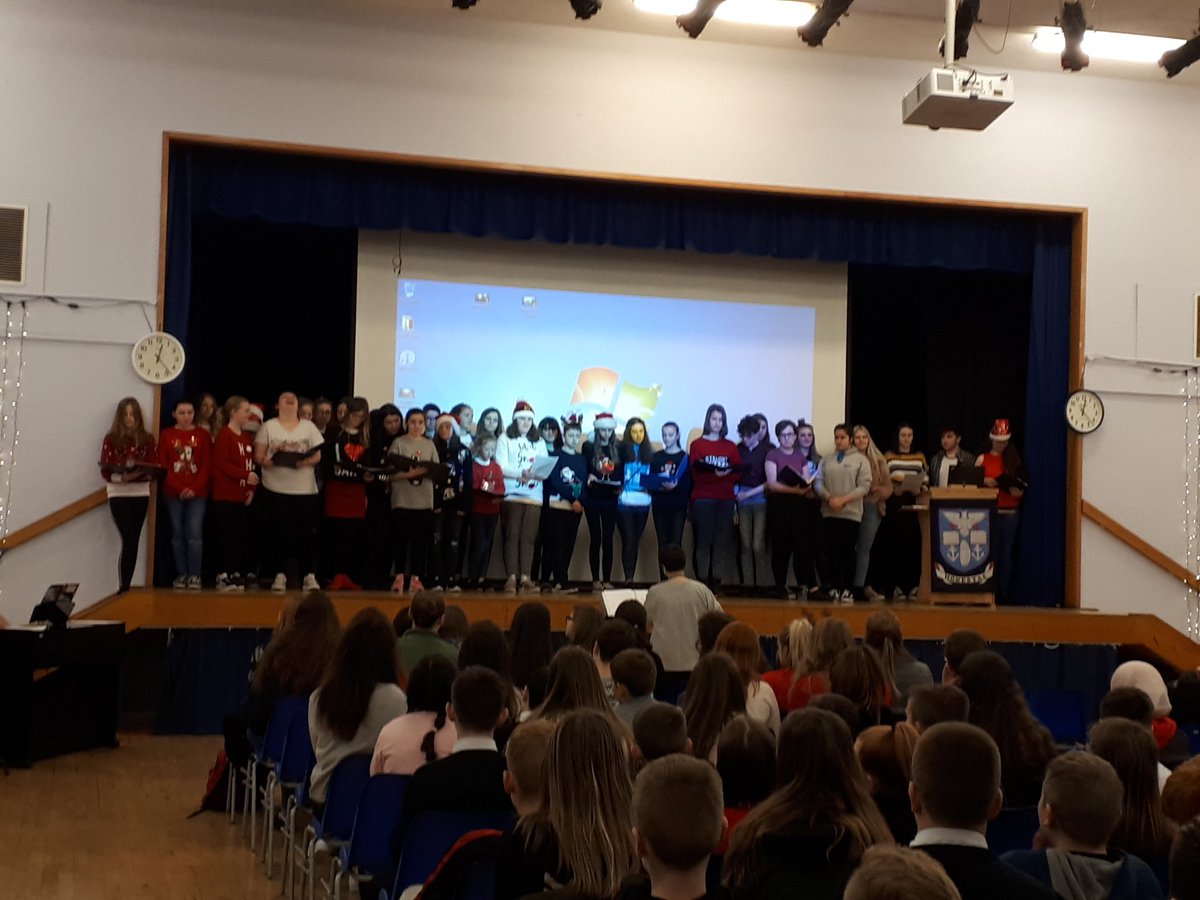 November 2018
Remembrance Sunday
A group of brass and wind players represented the school by playing at the Remembrance Service in Musselburgh – they did a great job.  Pupils have also been busy preparing for their N5 and H Practical prelims.
Farewell to Mr Coady
We were sad to say farewell to Mr Coady our guitar instructor but wish him well in his retirement.  It was great to have some of his former pupils in for a visit too!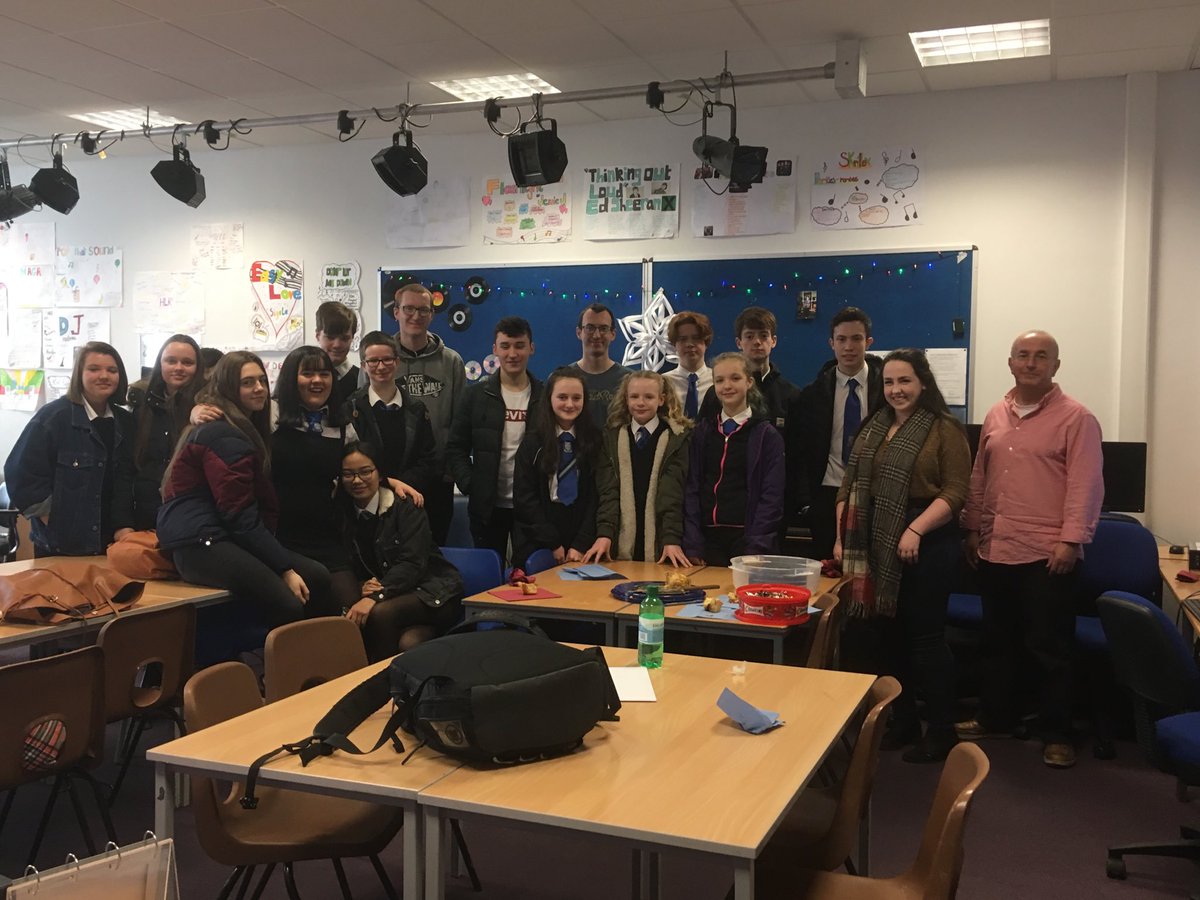 ABRSM Exams
Congratulations to Sam who recently passed his Grade 5 French Horn exam!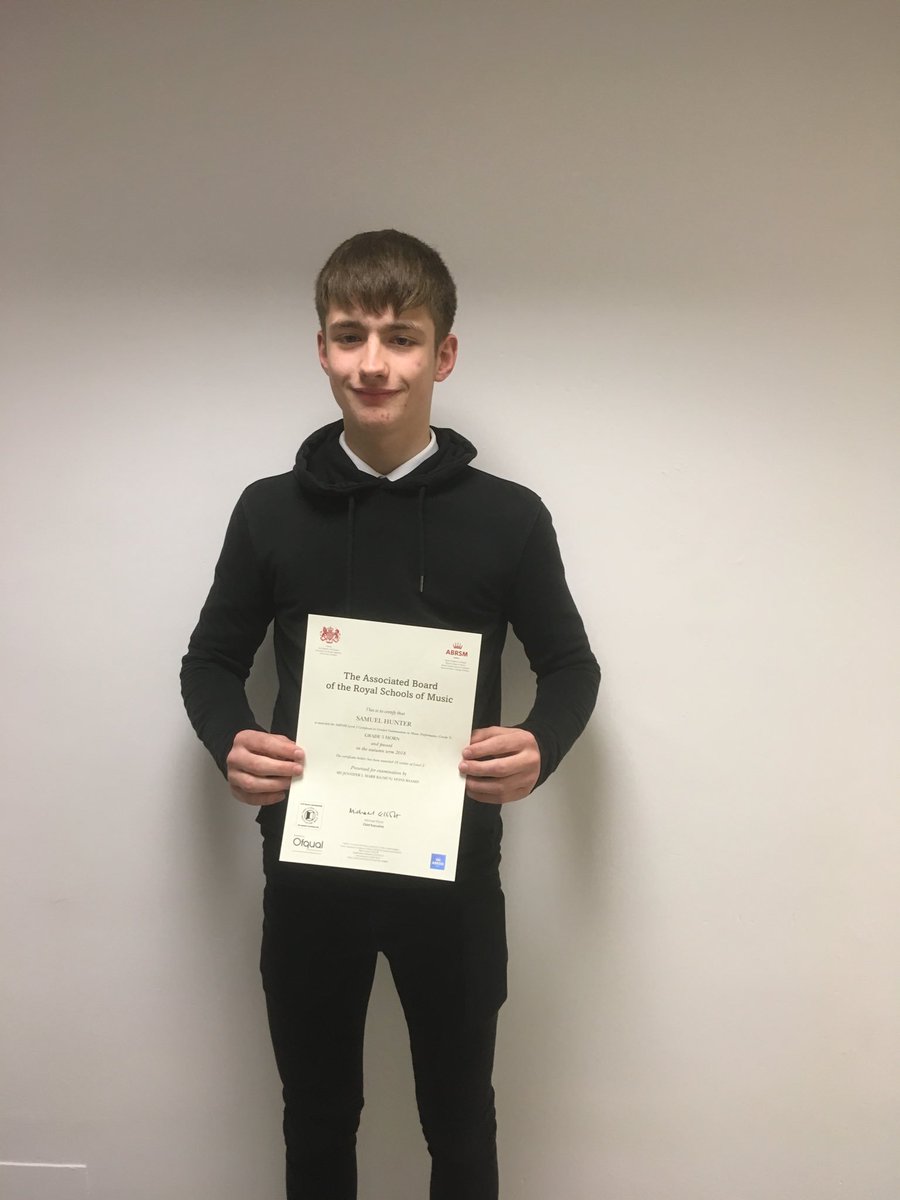 Visit from John Swinney
The School Orchestra had the pleasure and privilege to play for John Swinney and the Scottish Education Council at MGS.

October 2018
The Advanced Highers had a trip into Edinburgh to visit St Cecilia Hall and Music Museum to learn about lots of different instruments and relate this to their understanding of music from different eras.
MacMillan Concert
Over 40 pupils from MGS participated in a Concert in Haddington to raise money for MacMillan Cancer Research.  The Flute Group, Cellistics, Junior Choir (along with North Berwick Junior Choir to form the new East Lothian Youth Choir) and some soloists performed.  The concert raised over £1000 – well done to all involved!
Pathways Evening
A great opportunity for staff from the Music and Art department to talk with parents and pupils about possible option choices and future pathways within the Expressive Arts.
September 2018
East Lothian Youth Choir
The Junior Choir took a trip to North Berwick to join forces with NBHS Junior Choir to form the new East Lothian Youth Choir.  The pupils took part in a workshop and then learnt 'Lean on Me' which they performed at the end of the day.  The choir will next meet for the MacMillan Concert in October –  a great event! 
August 2018
Well done to everyone!  Some amazing exam results for both Music and Music Technology- we are all very proud of you and congratulations, your hard work has paid off!
Trinity Exams
Well done to all those who have recently sat Piano and Woodwind Exams!
Naomi – Grade 1 Flute
Isla – Grade 1 Flute with Merit
Gemma – Grade 1 Clarinet with Merit
Charlie – Grade 1 Clarinet with Merit
Sophie Grade 3 Piano with Distinction
June 2018
A very busy month was had for the music department with the run up to the school show 'School of Rock'.  3 Performances were held and were a great success!  Watch this space to find out what the next show will be!
May 2018
S1-3 Activities Week London Trip
The department ran a trip to London for three days during Activities week for S1-3.  We visited lots of sights in London including the Tate Modern, London Eye. Harrods, Covent Garden, Science Museum, Natural History Museum and more!  We also saw Kinky Boots and Aladdin the Musical – both fabulous shows.  The group had an amazing time away and didn't want to come home!
Choir Tour
The annual ASG trail took place.  The Junior Choir visited 6 primary schools and a local care home in 2 days, performing 7 mini-concerts.  It was great to get out and about in the local community to perform!
Sunshine on Leith – the Musical
A group of pupils and staff went to see Sunshine on Leith the Musical.  A great time was had by all and the pupils were particularly impressed with the musicians playing on stage.
April 2018
Bake Off
One of the N5 classes held a Bake Off during their last period of Music to end the tradition of cake Thursday.  Mr Armstrong (aka Paul Hollywood) judged the cakes and deemed Emily and Annabel to be joint winners but it was a close call.  Well done to Peter who even had a music themed cake!  Donations for cake were taken for Cancer Research.
Trinity Exams
Well done to the following pupils who have recently achieved another Trinity Grade exam.  Thanks to Ms Aspley and Ms Gray for all their hard work.
Mathilda  Cello Grade 5 Distinction
Jack Saxophone Grade 4 Merit
Alistair  Bassoon Grade 2 Merit
Ryan Saxophone Grade 4 Merit
Oliver  Clarinet Grade 3 Merit
Lucy  Double Bass Grade 3 Distinction
Easter Study
Lots of revision took place over the Easter holidays with 5 study sessions taking place between Music and Music Technology on Wednesday 11th of April.  It was great to see so many pupils come in to revise during their holidays.
March 2018
A really busy month for the department with 3 days of practical SQA exams at National 5 and Higher.  Well done to all involved!  The Spring Concert on the 28th of March was also a massive success – take a look at the footage https://www.youtube.com/channel/UC1LrnuFByBqlgJPiap4rkfg/videos?disable_polymer=1
A opening evening was held for N5 Music pupils to work on the new part of the exam – composition folio.  Pupils took advantage of having the department open until 8pm and worked well (and ate Pizza!)
February 2018
Well done to the following pupils who represented the department at the annual Musselburgh Rotary Club Young Musician of the Year.  They performed very well and the department are very proud of them.  A particular congratulation to Jamie who came first in the Junior category!  Thank you to Musselburgh Rotary Club for organising the competition.
(Juliana, Isla, Kirstie, Sarah, Olivia, Peter and Jamie)
January 2018
Well done to the following woodwind pupils who have recently who have achieved another Trinity exam and. thanks to Ms Aspley for all her hard work.
(Imogen, Mairi, Sam, Sarah and Beth)
December 2017
A busy month with the Christmas concert ( a sell out again!) on the 14th of December, music for Merits assemblies, the Christmas assembly and more.  Junior Choir visited Eskgreen Care Home and the S3 Enhancement Class visited Drummohr Care Home providing entertainment for our local community.