You are currently browsing the tag archive for the 'June' tag.
Recycle Week reminds us all of the need to be recycle more.
We have only been using plastic bottles for 65 years, yet a staggering 15 million of plastic bottles are used daily – and less than half of them get recycled.
East Lothian Recycling box collection
Skip to pages in this document
Currently over 95% of households in East Lothian have access to the fortnightly recycling box collection. Each household covered by the collection is provided with at least two recycling boxes:
| | |
| --- | --- |
|  Green box |  Blue box |
|  glass bottles and jars |  paper (unwanted mail) |
|  food and drink cans |  cardboard |
|  plastic bottles, pots, tubs, trays, tops & straws |  envelopes (including windowed envelopes) |
|  empty aerosol cans & clean aluminium foil |  telephone directories and Yellow Pages |
| |  magazines, brochures and leaflets |
| |  wrapping paper |
Recycling box covers are also provided and these should be secured to the boxes by feeding the ties through the holes in the handle of box.
Collection day
You can check your collection dates online and download your recycling calendar by typing in your postcode and selecting your address.
Please present your boxes, with covers, on the kerbside by 7am on the day of collection:
use the covers to make sure the contents are secure
stack the blue box on top of the green box
Extra and replacement boxes and covers
Extra boxes are available to households that have too much material to fit into the boxes provided, but firstly please squash cans and plastics if you need more room.
Extra or replacement box covers are also available at Local Area Offices or by contacting Waste Services.
Missed collections
If you put the wrong items in your recycling box then the collection crew will leave them in your box after they have emptied it. If they are not able to separate the wrong items from the correct ones then they will leave the entire box unemptied. They should also leave you a yellow note to explain what they have left and why.
If you have presented your recycling boxes at the kerbside by 7am on the correct collection day and they have not been emptied, please contact Verdant, who carry out the collection on East Lothian's behalf, on 0845 270 2880.
Assisted collections
If you would like to request an assisted collection, please contact Verdant, who carry out the collection on East Lothian's behalf, on 0845 270 2880.
Collections from flats
If you live in a flat and are able to store a set of recycling boxes, without storing them in a communal hallway or stairwell, then you can take part in the recycling box collection. We are currently piloting the use of communal recycling banks for blocks of flats.
Properties not covered by the collection
If the recycling box collection does not cover your property, then the rural recycling bin collection will.
Collections on public holidays
Recycling collections are carried out as normal on most public holidays, with the exception of Christmas day, Boxing day, 1st & 2nd January.  Please make every effort to present your boxes at your usual collection point by 7am on public holidays, as collections may take place earlier than normal.  Collection arrangements for over the festive period will be advertised on this web site and in the local press during December.
Recycling centres locations and opening hours
The sites are located at:
Kinwegar Recycling Centre
A199 Haddington Road (near Wallyford Toll)
Wallyford
EH21 8JU
Dunbar Community Recycling Centre
Spott Road Industrial Estate
Dunbar
EH42 1RD
North Berwick Recycling Centre
Heugh Brae
North Berwick
EH39 5PS
Macmerry Recycling Centre
Macmerry Industrial Estate
Macmerry
EH33 1RD
Both Kinwegar and Dunbar Recycling Centres have a raised area so you can deposit material into the skips without climbing stairs. Please follow the one way systems at each site.
The sites operate seven days a week and are open as follows:
Summer (1st April to 30th September) 8.30am to 6.30pm
Winter (1st October to 31st March) 8.30am to 4.15pm
What can I take to a Recycling Centre?
| | | |
| --- | --- | --- |
|  green garden waste |  textiles and shoes |  flourescent tubes |
|  cardboard |  vegetable oil |  household batteries |
|  scrap metal |  engine oil |  television and computer monitors |
|  rubble |  gas cylinders |  small electrical appliances |
|  solid timber |  car batteries |  fridge-freezers |
|  paper, light cardboard, envelopes and Yellow Pages |  liquid food and drink cartons (Tetra-paks) |  plastic bottles |
|  green, clear and brown glass |  books |  CD's, DVD's, video and audio tapes |
|  steel and aluminium cans and clean foil | | |
The Centres also have facilities to deposit excess household waste, but this has to be separated into two different skips:
carpets, mattresses and sofas go in one skip, which is currently sent to landfill
the other skip is for mixed household waste, which is sent to be sorted; so anything that can be usefully recycled is removed before the rest is sent to landfill
Vans and trailers
If you intend to take waste to a Recycling Centre using a van or a trailer please take proof of address with you, for example a Council Tax bill, to show the attendant that you live in the area.  In addition, if you are using a hire van, please take the hire paperwork with you to show to the attendant.  We ask for these items to make sure that only waste produced in East Lothian is deposited at the Centres and that waste from a business is identified and dealt with accordingly.
Business users
Business users must present their SEPA Waste Carriers registration (where applicable) on arrival and complete a waste transfer note in order to deposit waste at a Recycling Centre.  Kinwegar and Dunbar Recycling Centres accept waste from businesses through a separate entrance, which is equipped with a weighbridge so business waste can be accurately weighed and charged for.
Other ways of recycling!
Freecycle
The Freecycle East Lothian group
is open to all who want to "recycle" that special something rather than throw it away. Whether it's a chair, a fax machine, piano or an old door, feel free to post it. Or maybe you're looking to acquire something yourself? Nonprofit groups are also welcome to participate too. One main rule: everything posted must be free. This group is part of The Freecycle Network, a not-for-profit organization and a movement of people interested in keeping good stuff out of landfills.
Scrapstores
Borders Scrap Store deals in a fantastic range of unwanted materials that would otherwise go to landfill: buttons, cardboard, carpet squares, paint, wallpaper, wool and much more. Anything that can be used in arts, crafts and play will be considered, whether from local industries, businesses, households or individuals.
Perhaps you're a company wanting to get rid of old wallpaper samples, or a dressmaker wanting to dispose of surplus fabrics. Either way, Borders Scrap Store would be delighted to hear from you. Donations can be collected although smaller items are usually left at the Selkirk and Musselburgh shops.
Member organisations pay an annual fee and can buy materials at its stores in Selkirk and Musselburgh, or from a van delivery service that operates in East Lothian, the Scottish Borders and other parts of Southern Scotland.
Charity Shops
Scotland's charity shops are an essential part of our communities.
They play a vital role in waste prevention

raise millions of pounds for good causes each year

provide a huge range of volunteering opportunities

.
You can download the Edinburgh Charity Shop and Reuse Map here or see a list of East Lothian charity shops here.
Rag Bag Scheme
The 'Rag Bag' recycling scheme has been developed to provide regular fundraising for schools, clubs, nurseries and various organisations UK Wide.
The scheme increases awareness about textile recycling and by increasing recycling rates we can help the environment by ensuring less material goes to landfill.
The scheme is completely FREE, and your school, club or organisation will be paid for every kg recycled.
Even more information!
Changeworks exists to improve quality of life and to protect the environment.  They are behind the excellent publication "Too Good To Waste" – available online here and Edinburgh Charity Shop and Reuse Map.
If you are looking for childcare in East Lothian, take a look at the Scottish Childcare website (part of the Scottish Families website, which is funded by the Scottish Government)
The International Level Crossing Awareness Day is a joint commitment continuing from the success of the first European Level Crossing Awareness Day held on 25th June 2009 in 28 countries raising public awareness on the dangers of misbehaviour at level crossings.
Level crossing accidents account for only 1.2% of road deaths but 29% of all rail fatalities based on European statistics. Road and rail organisations from participating countries acknowledged their shared responsibility to deal with this issue by organising safety events to develop public awareness and safe behaviour at and around level crossings
Trackoff
Trackoff is Britain's rail industry initiative to help educate children and teenagers about safe conduct on the railway.
Millions of young people live close to a railway line or use the railway to travel to school, to visit friends or to go on holiday.
Some are drawn to play on the railway; some feel like messing about.
All need to understand the dangers and consequences of playing on or misbehaving on the railway.
Download classroom activities, assembly ideas, lesson plans and other teaching resources. The resources have been validated by a panel of teachers and education consultants for National and Scottish Curriculum. Read more…
A selection of resources, such as leaflets and booklets, is available for purchasing at the Trackoff Shop. Read more…
Learn about the risks and consequences of playing on the railway. Read more…
.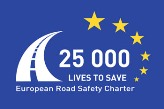 Moth Night (formerly National Moth Night) is the annual celebration of moth recording throughout Britain and Ireland. It retains the familiar combination of moth recording by enthusiasts with local events aimed at raising awareness of moths among the general public. Each year will have a theme (although recorders are always welcome and encouraged to do their own thing) and the event will take place on different dates. However, in response to feedback from participants, future events will be confined to the warmest months and each event will last for three consecutive nights (Thursday-Saturday).
Recording can take place on any one or more of these nights. We hope that these changes will greatly improve the chances of favourable weather for moth recording during the event. The other major change is a move to online recording only. We are working in association with the Biological Records Centre at the Centre for Ecology & Hydrology to create a comprehensive but easy-to-use online recording system that will be the route for all future records. As well as vastly improving the efficiency of handling the many thousands of records received each year, this new system will give participants immediate feedback about the event. The full findings will continue to be published in the journal Atropos but, in the future, we will be providing better feedback to all those who take part in the event.
Moth Night 2012 will take place on 21 – 23 June 2012. The theme will be the moths of brownfield habitats (such as old quarries, disused railway lines, reclaimed coal tips, gravel and clay workings etc.) and will include both daytime searches and the usual night-time recording.
Moth Night 2013 will take place on 8 – 10 August 2013 and Moth Night 2014 will take place on 3 – 5 July 2014.
If you have any queries with respect to Moth Night 2012, please email enquiries@mothnight.info
http://www.picnicweek.co.uk/
Hundreds of millions of girls and boys throughout the world are engaged in work that deprives them of adequate education, health, leisure and basic freedoms, violating their rights. Of these children, more than half are exposed to the worst forms of child labour such as work in hazardous environments, slavery, or other forms of forced labour, illicit activities such as drug trafficking and prostitution, as well as involvement in armed conflict.
The International Labour Organization (ILO) launched the first World Day Against Child Labour in 2002 as a way to highlight the plight of these children. The day, which is observed on June 12th, is intended to serve as a catalyst for the growing worldwide movement against child labour, reflected in the huge number of ratifications of ILO Convention No. 182 on the worst forms of child labour and ILO Convention No. 138 on the minimum age for employment.
The World Day Against Child Labour provides and opportunity to gain further support of individual governments and that of the ILO social partners, civil society and others, including schools, youth and women's groups as well as the media, in the campaign against child labour.
On World Oceans Day people around the planet celebrate and honor the body of water which links us all, for what it provides humans and what it represents. Be a part of this growing global celebration!
The world's ocean:
Generates most of the oxygen we breathe
Helps feed us
Regulates our climate
Cleans the water we drink
Offers us a pharmacopoeia of potential medicines
Provides limitless inspiration!
Now we can give back.
Take part in World Oceans Day events and activities this year and help protect our ocean for the future!
It's up to each one of us to help ensure that our ocean is protected and conserved for future generations. World Oceans Day allows us to:
Change perspective – encourage individuals to think about what the ocean means to them and what it has to offer all of us with hopes of conserving it for present and the future generations.
Learn – discover the wealth of diverse and beautiful ocean creatures and habitats, how our daily actions affect them, and how we are all interconnected.
Change our ways – we are all linked to, and through, the ocean! By taking care of your backyard, you are acting as a caretaker of our ocean. Making small modifications to your everyday habits will greatly benefit our blue planet.
Celebrate – whether you live inland or on the coast we are all connected to the ocean; take the time to think about how the ocean affects you, and how you affect the ocean, and then organize or participate in activities that celebrate our world ocean.
Sign up for free to download the Dr. Seuss manual with age-appropriate activities, promotional materials, and more!