It is now only 3 weeks until Mrs Todd and Mrs Binnie take the Senior ELP curricular trip to the Jorvik Centre in York. All senior ELPs have been invited to take the unique opportunity to enter into the mysterious world of the Vikings at this world famous attraction in the city's Coppergate.
We have managed to keep costs as low as possible by booking train tickets in advance and using rail cards but we are now in the final week for any outstanding payments to be made and we would be grateful if all outstanding monies could be forwarded to Mrs B by the end of the week (14th May). If there are any concerns or difficulties please shout…
Our trip to the Jorvik Centre comes as part of our curricular studies for this session. We have studied the Vikings in great detail in our Social Subjects lesson and we already know a fair bit about their lives, traditions and history. However, we understand that this "scratch and sniff" experience at the Jorvik will help bring much of what we have learned to life…lets hope we don't get chased out of town by hairy, growling creatures with horns on their heads!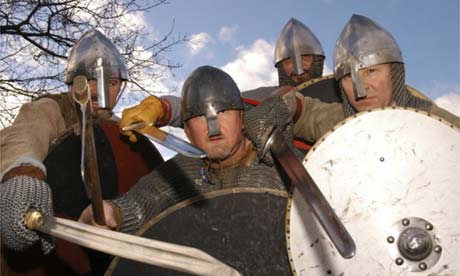 Full itinerary details will be forwarded to the pupils involved in this trip in the coming week. Please can parents note that this is a trip for Senior ELPs only – an alternative exciting curricular related  activity is being run for our Junior ELPs on the same day…more news about that later!