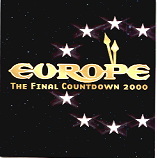 With just 3 weeks to go the House Competition totals at the end of play on Monday May 9th were as follows…
Grange 1185
Seton 950
Gosford 917
Final departmental points are due in from teachers by the end of this week after which only one off events or recognitions will be taken into consideration. The competition finale will be the S1,S2 and S3 Sports Days at the end of the month. The House Trophy will be presented to the winning House Captains at Prize Giving in June.
Good luck to all three houses! 🙂
And apologies for the reference to a dodgy song by Europe, immortalised by Mr Thomas and Mrs Pike – I know it will be going round your heads now for the next 3 weeks!