WELCOME TO PRIMARY 2
Friday 24th June
Yesterday we had some visitors in school. We met all the people from riding of the marches. Dylan's uncle is a halberdier and he looked great in his costume. Emilie and Ella
Thank you to all the visitors who came to see the Riding of the Marches exhibition on Tuesday afternoon. We liked showing you all the things we have been learning about. We sang the Jolly Herring song for everyone and we hope you enjoyed it.
We are enjoying finding out about some of the beliefs that Christians have about God and Jesus by listening to some Bible stories. We heard the story of the Good Samaritan. Oliver
We are enjoying reading the book Flat Stanley and we made some great detailed pictures of Stanley.
Friday 17th June
We are looking forward to everyone coming to see the Riding of the Marches exhibition on Tuesday 21st at 2.00. You can visit all the classes to see what we have been learning about. Robyn
Last night we had a school disco. It was fun doing the conga and we got party bags at the end. Thank you to all the parents  who helped organise it. Oliver
We have been busy in class making models of the buildings in Musselburgh. You can come and see them on Tuesday. Ellie
We have made posters about the Riding of the Marches. We want to show them to all the visitors on Tuesday. Ella
We are sorry that Joseph left Stoneyhill last week but we hope that he has a fantastic time in Italy. Kenzie
On Wednesday we went to the Burgh school to meet a famous author called Vivienne French. She wrote the book called Oliver's Vegetables. She told us a story about a little boy and some wolves. Innes W.
Charlotte our French teacher has also left Stoneyhill to go back to France to be a lawyer. We want to say thank you to her for helping us to learn French. Robyn
We have been working together with the other classes to create leaflets about Musselburgh and the riding of the marches. We like working with different children. Dylan
Friday 27th May
Boss Clubs have finished for this term and we will be having some house competitions or Golden Time. Joseph
Our new topic is about Riding of the Marches. There will be a big parade. On Monday The town  Champion is coming to visit us. We coloured in a picture of the Town Champion riding his horse. We worked in a team.  Emilie
We have been making up questions about things we want to find out about Riding of The Marches. Dylan
We know that the Turf Cutter goes around cutting the turf and he throws it over his shoulder and says "It's a' oor ain."   Ella and Ellie
Now that we have been reading for 10 weeks we have got our Reading is Braw wrist bands. Oliver
We got our 10 week challenge lanyard card. Sarah
We are getting quicker at doing the spelling and maths quiz each week. Innes W
Friday 20th May
On Thursday we had a bedtime story session. We read books and had milk and cookies. We all wore pyjamas. It was really really fun and a primary 7 read us a story. Louise and Robyn
On Tuesday we dressed up as animals for the Walk to School Week. Robyn and Sarah dressed as cats. Ella
For our IDEA The Senses we did a taste test. We had to say if the food was bitter, sweet, salty or sour. My favourite taste was the Haribos they were sour.  Dylan Emilie Kenzie
We tried tonic water and I didn't like it. It tasted bitter. Josh
Eight people did like the tonic water.
Today is the last day of BOSS clubs. We are planning to have some house competitions in the next few weeks. We had to decide if we wanted to go in the Golden Time and Singing group or in the Sport group. Sarah Joseph
Friday 13th May
Today was super hero day so some of us dressed up as super heroes. We went to another class to work with a buddy to create a design for a new super hero. We went to P5. Ellie said Carmen was really nice to her. So thank you all the P5's for being such good partners. Innes T
In Science we made a magnet game with a partner. They were fantastic. We worked cooperatively with our partners to follow the designs that we made. Robyn
We are excited about the Bedtime Story session on Thursday with P7. We will be going after lunch at 1 o'clock. You can bring your pyjamas in a bag if you want to. A cushion would be good so that we will be nice and comfortable.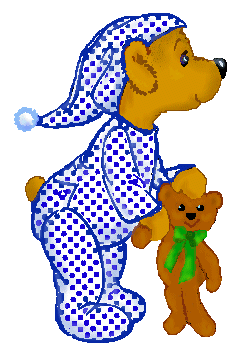 Next week as part of our IDEA we will be learning about the sense of hearing. For homework please try to find out some of the signs that are used in  British sign language. Try this BSL dictionary site. http://www.signbsl.com/
Friday 6th May
This week we have worked hard to learn our spelling words. The Smartest Giants had to learn words with the y sound. Ella and Kenzie
At assembly this week we had a visitor from Queen Margaret University. She told us all about Children's University. Elise
We designed a magnet game for Science and we are going to work with a partner to make the game. We will let you know if they work. Sarah
Innes W and I called our game "The Game To Win." Josh
Holly and I called our game "The Running Horses." Ellie
Lucas and I designed a magnet game about akita dogs. It was called "The Akita Dog Game." Dylan
The other games were called "The Alien in underpants game," "The Cat Game," "The Beehive Game,"  "The Skateboard Game," "The Fish Game," and "The Cat Catches The Gymnast Game."
Next week is Walk to School Week so please try walking, scooting or cycling if you can. The boys and girls have a walk to school diary with lots of activities which they will bring home today.
Friday 29th April
I went to Mrs Taylor's memorial service. We tried to fill the whole room with bubbles. Each one of the bubbles was a  lovely memory of Mrs Taylor. Josh
Thank you P2/3 for your lovely email.
Last week we went to our new Boss club. I went to the Comic Strip club. I liked it. Joseph
Primary 2 did an amazing job at their assembly. Thank you for all your hard work. Mrs Sim
I liked the P2 assembly. I liked clicking along to the Red Riding Hood Rap. Leah
I liked our Special Assembly. Some people got certificates. Ella and Emilie
We had Come Learn with Us on Tuesday. The mums and dads showed us how they used maths and numeracy in their lives.  Thank you for helping us. Louise, Kenzie and  Innes T
At Come Learn with us the mums and dads told us why they needed numeracy and maths. Aliyah
 Have a good bank holiday weekend everyone.
Friday 22nd April
We are working hard with Reading is Braw to practise reading and get the next reward. Aliyah
In maths we are learning about fractions. We know halves and quarters. There are 2 halves in a pizza and 4 quarters. Sarah, Ella and Brandon
We have been learning about the senses. It is our new topic. Louise
We are starting new BOSS clubs today. Joseph
In art we have made a painting in the style of Georges Seurat. He was born in France and created a new style of painting called pointillism. Ella
His most famous painting was Sunday afternoon in the park. We used the end of a paintbrush to make lots of dots. Innes W
Friday 15th April
Today I got a lanyard for Reading is Braw. I did lots of extra reading so that I could get one. Kenzie
If we keep on doing extra reading we will get to go to the racecourse for a party. Ella
The gym hall is fixed so we can all go in it. Louise
We were doing fish with sharpies for the riding of the marches. We are going to stick them onto a life size foal to decorate it. The foal will be in Musselburgh with foals from all the other primary schools. Look out for it! Sarah and Mrs Sim
Our parents came in and we showed them around the classroom. We showed them how we can use the computer to help us learn numeracy. Innes W
We showed our mums and dads our Scottish dancing. Our mums and dads loved it. Dylan
We showed our mums and dads the pictures that we made in the style of Wassily Kandinski. We painted lots of circles in bright colours and made them into a tree. Oliver
Every class is looking at an author's work. We are finding out about Dr Seuss. We did a book report on Green Eggs and Ham. Joseph
Friday 18th March
We have had a busy week doing lots of activities for Sports Relief.  We had a cake sale and all the cakes looked yummy. We brought money to buy the cakes to give to Sports Relief. Emilie
This week the classes did a tough mudder. It is basically a really fun obstacle course and you got really muddy! It took place on the trim trail and the field. Everyone really enjoyed it and had to get changed!    Hannah P6 Classroom Helper
This is what P2 thought…
I enjoyed the human body and going through the tough mudder this week.   Joseph
I liked when we went through the tough mudder    Louise and Oliver
I liked this week because we done the tough mudder for Sport Relief. I liked when we ran and did rugby in our houses   Josh
I liked doing the tough mudder; I liked doing painting and PE too    Kenzie
We did a painting of Aladdin or the ring or the wizard.     Aliyah
Friday 11th March
We have been making skeleton posters. We had to make 2 skeletons, one fact each and a title.  We used straws to make the skeleton. Ella, Joseph and Innes T
We want you to look at our keeping healthy photos when you come to parents night. Innes W
We have been talking about what we are good at and what we want to get better at. We wrote our ideas to make a display for the wall. Sarah
Next week we are having a special assembly. Josh
Next week is also sport relief and we will be getting fitter every day. You can wear sports clothes every day including joggers and sweatshirts. On Thursday everyone will be doing the tough mudder challenge. Please wear old clothes and bring a change of clothes. Emilie
Friday is sports relief dress up day. Please wear a sporty outfit. You can bring in some cakes for P1 to sell to raise money for charity. You can also buy cakes from P1 so please bring some small change in a purse or envelope for this.
You can find more information on the website and in the newsletter.
Have a lovely weekend everyone.
Mrs Sim and all the boys and girls in P2
4th March
This week was the beginning of Reading is Braw. The children looked great dressed as a book character. They seem very keen to complete the reading challenges so thank you for your support with that. Have a good weekend.
The children have made a great start to our new topic "The Human Body". They are particularly enjoying learning about the skeleton.
We tried to make a skeleton on the website. It was easy to find the first one but it was really hard to find the second one. The hardest one was the arms so we didn't find it but we found most of the others. We got locked out before the end because it was tricky. Sarah
We dressed up in sporty clothes and gymnastics clothes for a photo. We are learning about how to have an amazing body. I wore my gym kit to show that I play football. Oliver
We have been talking about the human body. We watched a video about the skeleton. Adults have 206 bones in their body. Babies have 270 bones. Aliyah and Elise
We made skeletons for our topic this week. Ellie
This week we are learning about the human body and we watched a real skeleton moving. Holly and Brandon
I am looking forward to the weekend because Syafiah is coming to play. Leah
This week we have been labelling  the human body and I know lots of names. Joseph
Making the skeleton was tricky but Joseph was kind and helped me do it. Lucas
Friday 26th February
We have got a new topic. It is called The Human Body. Innes T
We have been labelling the parts of the human body. Emilie
We have designed labels for our display about the human body. Lucas
Our gym hall is out of order. Joseph
For gym we have been up to Queen Margaret University. It was big in the sports hall and we went with P1. We went in a minibus. Louise
At QMU we had lots of stations. There was a boxing station where we had to wear gloves. Innes W
The gym teacher that we had at university was Mrs Barclay. She was our gym teacher at school too. Ella
In our topic we have been playing games on the whiteboard. Robyn
We are going to make a big picture of a human body and put it on the wall. Josh
For fitness Friday we went to dancing. When you run or do any exercise your heart beats faster. Kenzie
Next week we are going to change shoulder partners and tables. Elise
Friday 5th February
This week we went to the River Path. We were trying to find out how the river had dried up. Kenzie and Ella
It is only 6 more days till the show. We are very excited. Joseph
Please try to find a top in the right colour. The foxes are in orange. The hedgehogs are in brown. The squirrels are in grey. The frogs are in green and the ladybirds are in red. Thank you for your support.
We all went to fitness this morning. We go in our house teams. The Jazzy Jockeys did skipping. The Awesome Actors did dancing. The Groovy Golfers did running.
My favourite activity is running. Josh
My favourite activity is dancing. Louise
Have a lovely weekend and we will see you on Monday.
Friday 29th January
This week we have been trying out the washboard. We all took a turn at cleaning some clothes in the old fashioned way. Ella
We had visitors today in our classroom. They came to help us learn about literacy. Thank you to everyone who came to see us.  Innes W
Holly's dad  and Ellie's mum talked to us about how they use literacy at work. Louise
In writing this week we were writing a report. We had to use key words, put in a title and put in at least 2 pieces of information. Kenzie and everyone
Yesterday we met a lady called Moira. She is working with P2 P2/3  and P3 to create a musical show called The River Path. We will be performing the show in two weeks time. Parents will be invited to come and watch. We will let you know the date and time very soon.
In the show we will be foxes, hedgehogs, ladybirds, frogs and squirrels.
Friday 22nd January
In our IDEA work we have been leaning about new and old houses. Robyn
We have been watching Magic Grandad. This week it was about Bath Time. They only had a bath on a Friday. Innes W   
In gym we were working with Mr Barrie in gym and we played a fun game. You have to do different activities at each house. My favourite one was the one where you had to do different things with the ball. Sarah
Mr Sim brought in a washboard which people used a long time ago when they had no washing machines. Ella
Spelling quiz this week was easy for me because I practised.  Kenzie
In writing we have been learning to write reports. A good report will have a title. It will have capital letters and full stops. A report needs some facts. Everyone
We are going to new BOSS clubs today we hope they will be fun. Joseph
Next week we are going to make little people to go in our old and new house. Robyn                            
Friday 15th January
Primary two have had some amazing moments this week. We were discussing Growth and Fixed Mindsets when Robyn and Ella made up a song about it. The boys and girls were so impressive that they sang it to the whole school in assembly on Friday. Well done P2!
Growth Mindsets 
Growth Mindsets
We can do it
We can do it
We will never give up
We will never give up
Keep on trying
Keep on trying
Sang to the tune of Frere Jaques
A whole group got a positive referral because they showed such a good growth mindset when they were learning about sounds. Sarah
After fitness today we got the chance to choose our new BOSS club. They will start next Friday. Emilie
We have been busy learning our Scots poem and we are getting really good at it. The poems are called Robin Robin Redbreist and Nessy the Loch Ness Monster. Oliver
We hope you all have a lovely weekend and that it will not be too cold!
Friday 8th January
We had fun doing some yoga this week for Keep Fit Friday. It is called Cosmic Kids Yoga. It was about Star Wars. Kenzie
Mr Barrie took us for gym this week. We found out that a piece of paper would stick to us after we had been running and working hard. Robyn
We went to Scottish Country Dancing with P1. We are learning a dance called Circassian Circle. Innes W.
We were learning about how people lived in the olden days in our new topic. It is called "How we used to live." Louise
I had a little chuckle this week when the boys and girls wanted to know if I was alive 100 years ago. I am pleased to say that I was not! Mrs Sim
We know about the past, present and future. The past has already happened. Jack
The present is what we are doing right now. Kenzie
The future is about something that's not happened yet. Holly
We have been doing take away and adding sums. I think adding is easier. Emilie
We know there are some easy times tables. The 1 times table, the 0 times table, the 5 times table, the 2 times table and the 10 times table. I like doing tables. Joseph
Friday 18th December
Primary two have had a very busy week. They went along to sing at Stoneyhill play group on Thursday.  They were amazing and all the staff and helpers felt so proud. Well done boys and girls. A special thank you to all the helpers who came along and joined in the fun, especially the Hokey Cokey!
On Thursday afternoon the children watched the pantomime Sleeping Beauty  in the gym hall. I am sure they have told you all about it. But if not here are some of the comments.
The princess was good. Louise
I think Malificent was funny and scary. She was the best. Emilie
It was fun and awesome. Lucas and Innes T
It was amazing. Dylan
On Friday we had a Christmas quiz with P1. We tried really hard to work as a team with the P1 children. We got bonus points for team work. The winning team was Team Elf with Robyn, Toby and Louise. Well done Team Elf.
Finally, I hope you all have a very happy and peaceful Christmas. I suspect that the happy might be easier to achieve than the peaceful!!
See you all back again in the New Year on Tuesday 5th January.
Friday 11th December
Thank you for coming to the show. I loved the show. Dylan
We sang "all I want for Christmas is my two front teeth". Sarah
We have been doing a quiz with P1 all about the nativity story. It was a draw Team Bauble  and Team Santa Clause got 13 points each. Innes W
We made snow man hats for the Christmas show. Robyn
We had a nice Christmas lunch this week and we opened crackers. Emilie
We have been opening the advent calendar. Innes T
In the Christmas show we wore our PJ's, onesies, slippers and took a teddy with use on the stage. Josh
If you missed us in the show ask me to sing our song for you. Ella
We sang we wish you a merry Christmas with the whole school. Joseph
Friday 4th December
We have new seats in class. We all sit in groups of 4. We have team names.
Team Santa 
Team Santa Jingle Bells 
Team Reindeer
Team Snowman
Team Santa Clause
We work cooperatively with our shoulder partners and face partners.
We made a poster all about Christmas with our new team. Sarah
We used the felt pens to make snowmen for our hats which we are going to wear at the Christmas Lunch. We had to make a head band to fasten the snowman to.   Leah and Ella
We have a new topic which is called "Christmas around the world." Innes T
We have done lots of singing this week for our Christmas show and our visit to the playgroup. We are working with P1 and the twos of P2/3. Emilie
We did some gym with P1 and P2's as well. Dylan
Last night Ella, Holly, Oliver and Elise went to the community centre to sing at the cheese and wine event. Everyone thought we were great. Oliver
We wrote a story about the Key in the Sea. We made the king and queen characters, we made a setting picture and wrote a story with 3 parts. We had a beginning, a middle and an ending. Holly
Friday 27th November
Primary Two have been very busy this week learning new things. As part of IDEA everyone had fun making a lighthouse and the boys and girls were looking forward to bringing them home this week. Please remember that the batteries are easily accessible!
Today P2 went to visit the science and technology exhibition and the children were very excited and interested to see everything. They have written some comments for the children in P6 which they would like to share.
I liked seeing the camera. It was old fashioned.
I liked seeing the eggs. They were squashy. I think it was made out of plastic.
I found out that you put it in vinegar to make it bouncy.
I liked the explosion when the tablet was put in.
When you put a coin in the vinegar and then take it out it will be shiny.
I saw some lava lamps. The little bubbles were red and they floated up.
There was an old fashioned train track and an old fashioned train.
I saw the airplane experiment. It didn't have wings but it still flew.
The tornado experiment was good.
I liked finding out how fast my heart was beating.
I liked learning about the how the bubbles came up.
I liked seeing the balloon get bigger.
Lots of children said they liked all of the experiments.
Well done P6 you worked very hard on your exhibition and thank you for letting us come.
From the boys and girls in P2
We think you should get 5 gold stars!
Also this week the children have been thinking about their learning and how they can get better at things. I think Dylan's phrase says it all. "Practice makes perfect." They were able to come up with lots of ideas.
I was struggling with finding someone to play with but next time I will ask someone else.
I am pleased that I can write more in story writing now.
At first I thought it was tricky…………in maths to learn to add 10 and then take away 1but now I can do it.
I managed to learn how to count in French because I practised.
Enjoy your weekend
____________________________________________________________
We have been making animal patterns in art. Ellie
We always do our spelling quiz on Friday. It helps us learn our words. Kenzie
Our new topic is going to be the Lighthouse Keeper's Lunch and we are going to learn lots of things. Innes W
We have been thinking about something good about our shoulder partner and we took a photograph of them.
A new gym teacher came to work with us this week. We had to link some movements together. Sarah
We hope you have a happy holiday and we will see you back on Tuesday 20th. Louise
FRIDAY 25TH SEPTEMBER
Good Morning, we have been learning all about maths. We have been learning to give the number in the middle. Joseph
We have been adding things to our self portraits like the nose and the mouth and the eyes. Sarah
In maths we have been doing some work on playing the target game. Oliver
In maths we have been working on adding 2 numbers. Dylan
On Friday we do our spelling and maths quizzes. Innes W
Our safari pictures are on the wall now. We used red, orange and yellow to make an African sunset picture. Innes T.
We have been practising good listening skills when we work with our shoulder partners. Lucas
In gym we like to play goblins and fairies. It helps us to get fit. Kenzie
We do shuttle runs outside to get fitter. You have to go up the hill and down.  Syafia
Friday 11th September
We have been learning numbers. Aliyah
We have been telling the time. We know digital and analogue. Oliver
We like it in P2 we have been learning about clocks. Dylan
We have been doing a quiz test for spelling. Louise
I like to do art and we have done a lot of PE. Ellie
We have been learning about going on safari. We wrote a story about it. Innes T
We have been learning lots of new sums like finding the number in the middle. Josh
You can find a 100 square game at the site below.
http://www.ictgames.com/100hunt2.html   
We had a visit from the SSPCA who helped us learn about looking after animals. Ella
P7 came to help us today. Thank you very much P7.
Friday 4th September
We can design a cycling jersey an enter a competition for the tour of Britain race. Bring it back to school when you have finished and you might win a prize. Holly
In art this week we have been making a self portrait, so far we have made the face and eyes. They are starting to look great. Sarah
We have had fun in P2 playing fairies and goblins in gym. We had to try and run past the witches. Emilie
Mrs Naysmith came in to our class to help us with writing and spelling and reading. Innes W.
We had fun painting and drawing using hot colours. Ella
Thank you for reading our page. Joseph